Instagram is one of the most popular social media platforms out there – both from an advertiser and user point of view.
Like many other names in the social media industry, Instagram started out as an interesting idea, and subsequently developed into a free photo sharing app that kept shaping itself to meet the needs of its users.
The app boasts of over 100 million active users as of June 2018, and that number is steadily on the rise.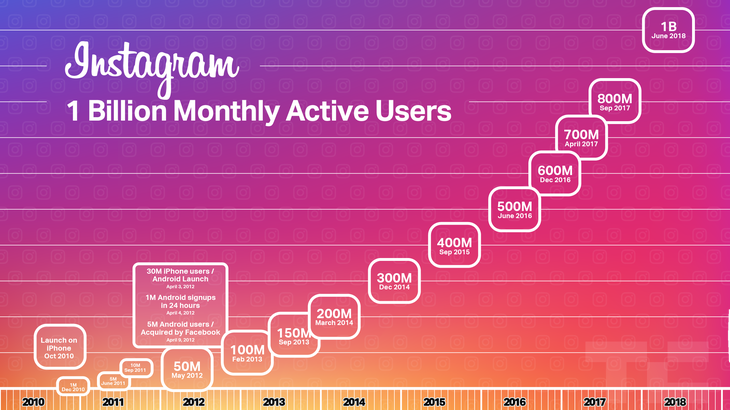 Inception and Development
Instagram was developed in San Francisco by Kevin Systrom and Mike Krieger in 2010. Systrom was working in marketing and started doing engineering at night to help him learn how to code. He created a prototype app of an idea he originally called Burbn. This prototype app allowed people to check-in where they were on their mobile app (Foursquare, right?).
Systrom then discussed his prototype and idea with venture capitalists, which led him to quit his job and receive $500,000 as investment from venture capital firms. Systrom then brought on Krieger to help him figure out how to make the product more viable. Together, they built a small team and started working on the app full-time. Soon, as they thought that the app was similar to others, they decided to focus on communication through images, instead of only checking-in through images.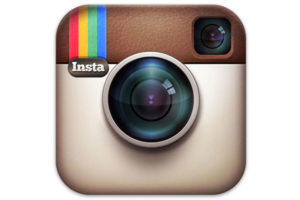 The duo then took out the rest of the features and only allowed users to upload, comment on, and like photos. Since the app seemed like an instant telegram – they named it 'Instagram'.
Growth
From a handful of users in 2010, Instagram soon became the number one photography app gathering 100,000 users in one week, increasing to 1 million in only two months.
According to Kevin Systrom, the app itself took only eight weeks to build but was a result of over a year of dedicated work behind it. It went on to be bought by Facebook for $1 billion in 2012.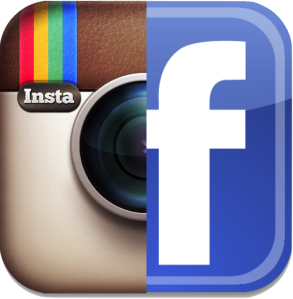 Although many raised eyebrows when Facebook splurged a billion dollars on a photo-sharing app (a concept that was already known and tested in the market), according to a Bloomberg Intelligence report, the photo-sharing app is now worth more than $100 billion and is expected to exceed 2 billion users in the next 5 years. Instagram could also account for about 16 per cent of Facebook's revenue over the next year, up from 10.6 per cent last year, according to eMarketer.
Just like other social networking apps and platforms such as Facebook, Snapchat, Twitter etc. Instagram requires users to create a profile to connect with others.
Features such as uploading photos and videos, photos and videos filters, following of other users' feeds, geotagging, self-disappearing stories, and live stories are provided on Instagram.
 How it Makes Money
Instagram is an economy of content producers and consumers. Its growth is testament to the fact that people respond more to visual cues, rather than just text. Analysts believe Instagram's projected revenue will hit $5.8 billion in the year 2020.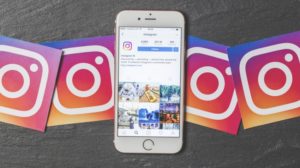 Instagram, like most other apps, makes money through advertisements. The advertisements over Facebook and Instagram are linked so that advertisers have the option of advertising only on Facebook, only Instagram, or both.
The way the free image sharing app uses its algorithm to monetise user's attention has changed since its inception.
Instagram, according to reports conducted by independent financial consultants in the United States, did not generate any revenue till late 2013 when it proposed revenue through advertising in its business model.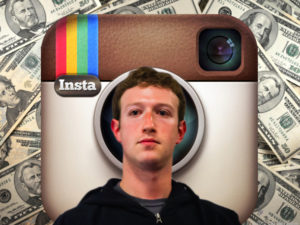 And just like Facebook, it introduced sponsored post advertising targeting US users in November 2013 and UK users in September 2014. There was no stopping after that. Many new features were introduced, many features were copied, and advertisements were included in many of them.
Most of the features Instagram provides are used by the advertisers as well. Ads on Instagram come in the form of sponsored posts, carousel ads, stories, and Facebook advertisements.
Just like Facebook, Instagram's most revenue earning source is the sponsored posts. These are just like the usual posts but have a sponsored tag and a call to action (C2A) button.
Instagram lets advertisers tell a story through a group of images. This type of advertisement is the carousel and is quite popular on Instagram.
Instagram wants its revenue model to be as polished as that of Snapchat's. It has introduced video advertisements which pop up while a user is viewing the stories of users he follows.
Instagram's revenue model is connected to that of Facebook's. An advertiser can place an advertisement on Instagram through Facebook even if he doesn't have an Instagram account.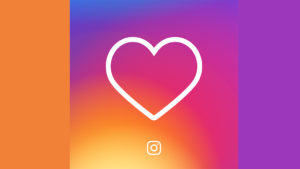 Why has it been such a success?
What Instagram has been doing, especially when it comes to its revenue model, is not different than what other social media apps are doing. So, why is it so successful? Why did Facebook acquire the company?
The answer lies in direction, a growth mindset, and in making smart decisions.
Instagram, because of its increasing user-base, is an essential element of Facebook's revenue model. Mobile has been a growing segment of Facebook's advertising, accounting for 84 per cent of ad revenues in the third quarter of 2016, compared to 78 per cent from the year-ago quarter and Instagram has seen a huge growth in the number of advertisers.
Instagram constantly kept updating itself with features that spoke to is users.
For example, after the birth of Snapchat, Instagram followed suit and came up with its own 'story' feature. People who used both apps, found that Instagram had better features and filters than Snapchat, and eventually completely shifted to using the photo-sharing app.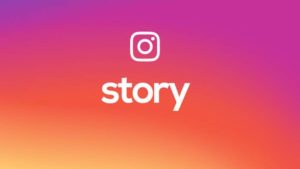 It came up with important features such as the ability to directly and privately send pictures and (now) stories to a specific person. It also launched carousel, allowing people to upload upto 10 pictures in a single post. It also pulled a Youtube (yes, that was intended), and came up with its own IGTV feature, allowing users to record and upload videos.
Instagram also massively benefited by being linked to Facebook, which helped the app gain increased users, higher number of advertisers, and some of the smartest brains in the world eager to make it into the behemoth that it is today.
Timeline of features rolled out by Instagram
October 2013 – Announces the addition of advertising.
December 2013 – Introduces 'Direct', a feature that allows users to send photos to specific people.
August 2016 – Introduces 'Stories', a feature copied from Snapchat, which let users upload photos and videos as their Instagram story which automatically expire after 24 hours.
November 2016 – Launches the 'live video' feature which allows users to broadcast live on Instagram for up to an hour.
February 2017 – Releases carousel which enables users to post up to ten pictures or videos in the same post.
March 2018 – Launches shopping on Instagram that allows businesses to tag products on photos, making it easier for users to find, evaluate and track relevant products on Instagram.
June 2018 – Launches IGTV, a mobile TV application similar to Youtube.