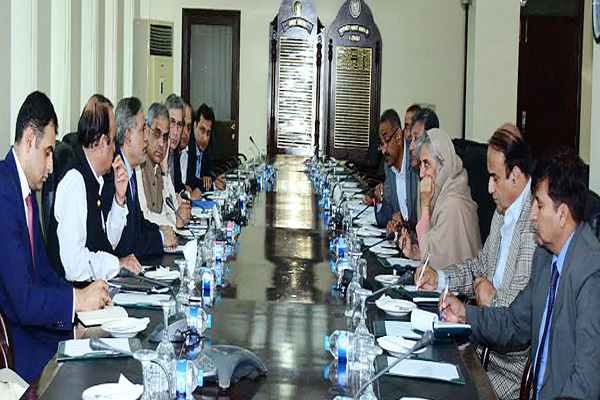 Finance Minister Mohammad Ishaq Dar on Sunday said that overseas Pakistanis are keen to take advantage of investment opportunities in the country and the only need is to facilitate them in all possible ways.
He stated this while chairing a meeting of senior officials of the Capital Administration and Development Division (CADD) and Capital Development Authority (CDA) on new sector development by CDA including the proposed housing sector for overseas Pakistanis.
Minister for CADD, Tariq Fazal Chaudhry was also present and the meeting was briefed about CDA's plans for the development of new sectors and commercial areas.
Finance Minister said that prioritisation of different options for development of new sectors should be made after detailed technical assessments. He said that with increased economic activity, the urban housing needs are also increasing and CDA should respond to the new requirements.
He said the government would fully support CDA in its efforts for developing the housing sectors, including the one for overseas Pakistanis in accordance with international standards.
He added that the proposed sector for overseas Pakistanis would provide the with an opportunity for safe and secure investment besides, providing them quality residential environs with all amenities.
Ishaq Dar hoped that CDA would make all out efforts for accelerating the work on the development of new sectors.Minister for CADD said that development of new sectors was an important initiative and it was important to implement it at a fast pace.
Mayor of Islamabad assured that CDA would complete the preliminary work and make a detailed presentation on work plans for the new sectors.