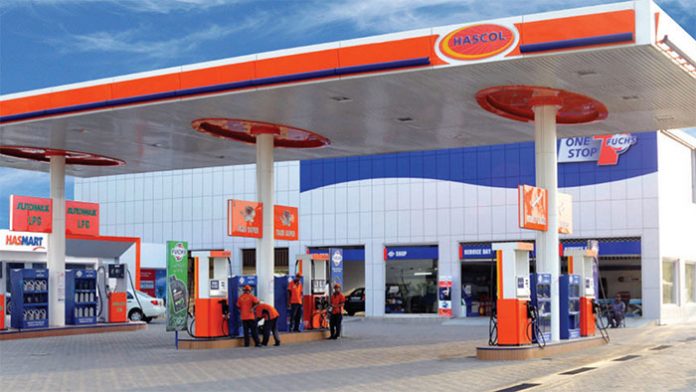 LAHORE: A bourse notification filed Thursday by Hascol Petroleum revealed it had entered into a joint operations agreement with Total Parco Pakistan Limited, with latter purchasing oil storage assets worth Rs400 million.
As per the notification "Both the companies will undertake their operations jointly at Sahiwal and Daulatpur oil storage depots and will share the costs on throughput basis respectively."
According to Shahjar Capital, this agreement would yield positive results for Hascol Petroleum as its current costs would be shared with TPPL and assets would be optimally utilized.
The deal remains subject to approval from Oil and Gas Regulatory Authority, said the notification.
Hascol Petroleum Limited engages in the procurement, storage, and marketing of petroleum and related products in Pakistan. Its petroleum products include fuel oils, diesel, gasoline, jet fuel, and liquefied petroleum gas products and is the country's second largest oil marketing company after Pakistan State Oil (PSO) with a 11 percent market share.
Total Parco Pakistan Ltd. operates a network of oil retail stations in Pakistan. The company provides industrial fuels, such as furnace oil, kerosene, lubes, diesel, and LDO
Hascol Petroleum shares were trading at Rs271.60, up Rs0.96 and KSE-100 index at 43,215.63 points, down 137.41 points from Wednesday's close.