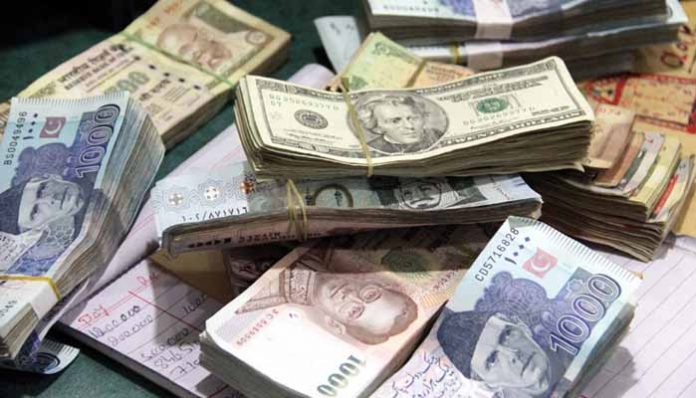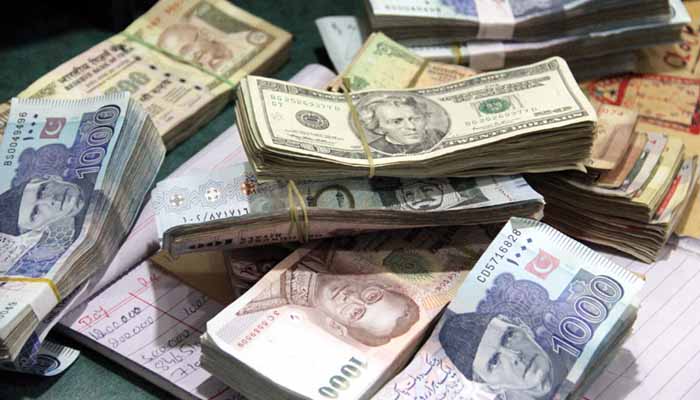 LAHORE: Investors still reeling from recent market volatility are banking on 'seller fatigue', and some clarity on the political front, to lift market sentiment as trading opens for the new week.
The rupee and equity market nosedive turned just as results from the general election were coming in, leading to rumours that PTI's win had inspired a sudden, large rush to buy the rupee; expressing confidence in Imran Khan and his plan.
But while dollar holders did beeline to exchanges, it was hardly because PTI's 11-points suddenly triggered a historic long-rupee trade. Rather the State Bank had put strict restrictions on city-to-city cash movement, effective from Jul24, as part of the FATF fallout. Suddenly there was dollar supply but no rupees to buy them with, which prompted the price to collapse. What followed was typical herd mentality as everybody dumped the dollar.
Clarity took some time coming to the stock exchange as well. It didn't help that the PSX's post-election rally hit a brick wall just when US Secretary of State Mike Pompeo poured cold water on the IMF plan. And while last week ended pretty much flat many investors continue to question the strength of the rally.
"Perceptions don't change fundamentals," said Hammad Malik, prominent market analyst and academic. "The market is down, the rupee is down, and there is a net FPI (foreign portfolio investment) outflow."
In such times foreign investors tend to lose interest in "miniature markets" like Pakistan. Plus, the volatility of the last few days did not help.
"Nothing hurts the market more than uncertainty," he added. "And not many people trading over the last few days would ever have seen such erratic currency movement for no real reason."
Sudden short-dollar positions caused so much volatility, according to Hammad, that the dollar was trading at 115-117 in Karachi and 122-124 in Lahore at one point, raising the prospect of arbitrage and forcing investors out of the trade.
"The (bid and ask) spread became so large that trading stopped," he said, adding that "so it was really not a case of the dollar shedding value because of PTI's victory." The currency's fair value, he said, was around 125 and sudden fluctuations don't do anybody much good.
Yet the election has, finally, ended the political uncertainty that had hovered over the market for more than a year. And even if it has not impacted the market in a meaningful way yet, it is likely to prove positive going forward.
"The market had been pulled down by expectations of a hung parliament and a weak government," said Ehtesham Khan CMT, head of capital markets at Pak-Brunei Investment Company. "But now that there's going to be a strong government with a large mandate, this will be reflected in market performance."
And while the index did drop as Pompeo commented on the possible IMF loan, it was more a correction which the political uncertainty no doubt pulled further down. The market had increased three and a half thousand points over the last five to six sessions. Some stocks had risen 20-25pc, hitting the upper cap three to four days in a row. A correction was clearly on the cards.
But another indicator is far more important and instructive.
"Remember the market's last low was in July this year, at 38,500, when it was hammered by worsening economic conditions and increasing political uncertainty," said Ehtesham.
And while the economic, as well as political situation, was far worse than December 2017, the previous low at around 37,800, the market did not touch December levels.
"That despite worse indicators the market did not test the December low shows there is seller fatigue, that the downtrend is exhausted to a large extent."
Going forward, considering significant currency devaluation in last six months and stock correction over the past one year, Ehtesham believes Pakistan is poised to attract foreign investment. Benchmark is down nearly 40pc from the May 2017 peak in dollar terms and stocks have corrected on an average more than 50pc despite marginal change in fundamentals.
"If you look at the neighbouring country's valuations, Pakistan is more attractive, in fact, half the valuation of India despite much higher dividend yield."
The need for a bailout will, however, continue to hang over the market, especially in the light of Mike Pompeo's strong statement. Since IMF lending traditionally depends on relations with Washington, and Pakistan is in desperate need for a bailout, much will depend on how, and where, we can get an urgent lifeline of $12-15 billion.
"This situation would not have been nearly as bad if it had not been so badly handled," said Dr Waqar Masood Khan, former finance secretary.
There was no need, he said, to jolt the market with the two sudden devaluations. "The market was terrorised, suddenly the rupee had fallen from 115 to 128 against the dollar." Naturally, then, "dollarisation began".
It would have been better, according to him, to wait till any serious negotiations began.
"With the rupee at 115, there was still some negotiating room," he said. "Now you have put your cards on the table, and they will take this as the beginning point of their austerity program."
However, with the election result likely a net positive for the market since "the anxiety about a hung parliament, etc, is finished," and a serious government about to take over, there's no reason Pakistan will not obtain the money it needs.
"We are a strong economy and nobody will let us tumble towards default," Dr Khan added.
The most they could do now, he believed, was add political conditions to the loans. But Pakistan's economy will not collapse. "I believe stability will be the name of the game from now on."