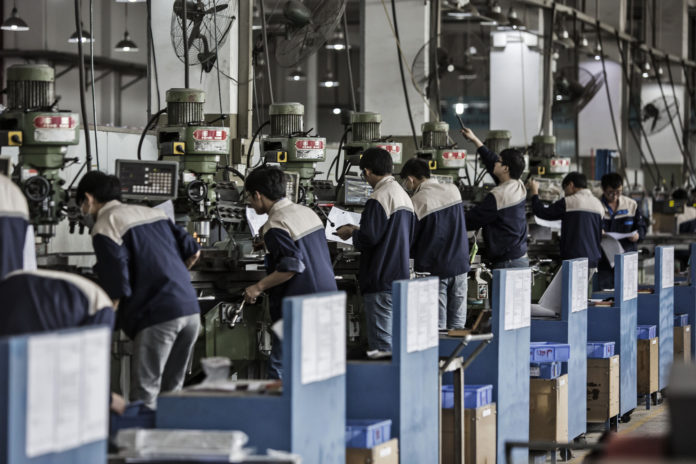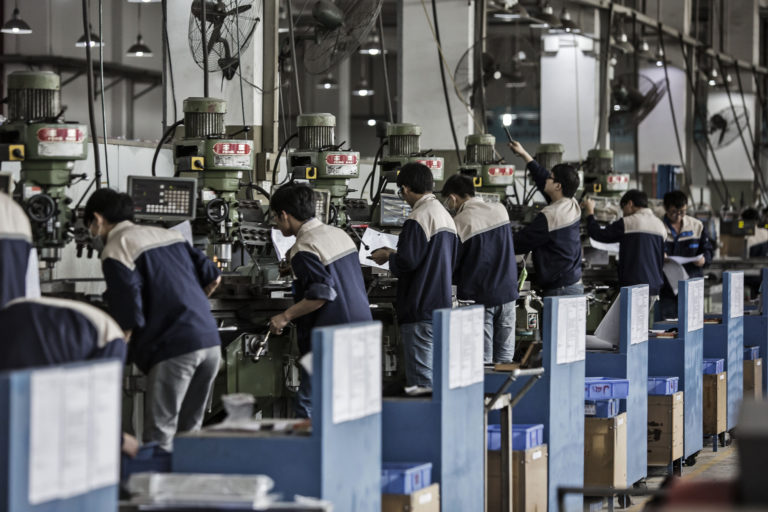 China is banking on its dominance of global supply chains to help it ride out the pain from Donald Trump's trade war.
Consider the case of pallet jacks made by Staxx Material Handling Equipment Company from Ningbo on the nation's east coast. Chinese production dominates the lower end of the market with a big price edge over western competitors, says export director Thomas Wang, speaking at this month's Canton Fair in Guangzhou.
American buyers "don't have good suppliers to replace China," says Wang, who adds that sales to the US account for about a fifth of the company's production. "All the tariffs will be relayed to end users."
In addition, the rapidly growing domestic market increasingly acts as an anchor for its global supply chain. That, and a low dependence on the US market, suggests Trump's $250 billion in tariffs on shipments can't quickly upend it. Exports to the US account for less than a fifth of China's total and Deutsche Bank AG estimates that overall, China's industrial output has only a five percent exposure to the US market.
"Chinese production serving the rest of the world is five times more important than the supply chain serving the US," says Zhang Zhiwei, chief China economist at Deutsche Bank in Hong Kong. "The key issue is whether the US tariffs drive out supply chains from China that serve other countries. History suggests they will not."
A case in recent history Zhang cites is anti-dumping duties imposed by the US on large residential washing machines early in 2017. China's exports to the US plunged as a result but the impact on washing machine production overall was negligible because of shipments to other foreign markets and China's consumers, says Zhang.
Trump imposed 10 per cent tariffs on a further $200 billion of Chinese products last month, and said those could rise to 25 per cent from January. He'd already imposed 25 per cent tariffs on $50 billion worth of goods. China has retaliated and Trump's threatened to levy duties on all China's exports.