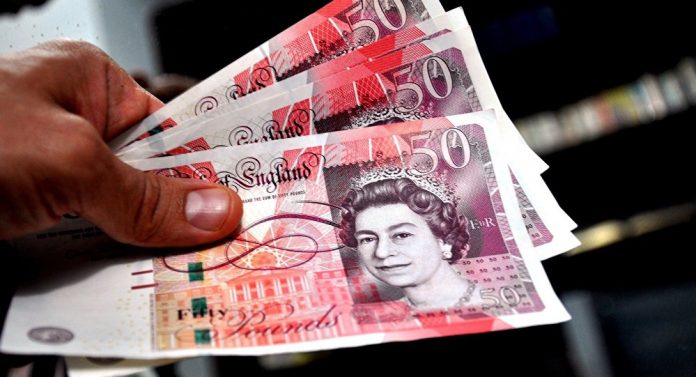 ISLAMABAD: UK-Pakistan Chamber of Commerce & Industry (UKPCCI) President Amjad Khan has said that the Pakistani origin investors based in the United Kingdom have signed deals to invest £200 million in various sectors of Pakistan's economy.
Speaking during his visit to Islamabad Chamber of Commerce & Industry (ICCI) along with a large business delegation on Sunday, Amjad Khan said that the delegates have come with plans to invest in multiple sectors of Pakistan including tourism, real estate, hospitality industry, IT & telecom, health, education and other fields. He added that the delegation members have so far signed agreements to invest 200 million pounds while they are looking for more investment opportunities in Pakistan.
The delegation was representing real estate, tourism, education, halal meat, poultry, medical technology, defense parts and equipment, automobile, IT, textile, import/export and other sectors.
The UKPCCI delegates said that their children were keen to invest in Pakistan as over 800 young entrepreneurs from UK were making plans to move to Pakistan. They said that Pakistani expatriate entrepreneurs in UK wanted to transfer their expertise, knowledge and money to their youth and were encouraging them to invest in Pakistan in order to play a positive role in the economic development of their motherland.
They said that they held successful meetings with public and private sector representatives during their visit to Karachi, Lahore, Rawalpindi and Islamabad to explore investment opportunities in Pakistan.
Addressing the delegation, ICCI Acting President Iftikhar Anwar Sethi said that Pakistan and UK have good potential to enhance bilateral cooperation in multiple fields and stressed that both chambers should make strong efforts to promote bilateral trade and economic relations between the two countries. He said that Pakistan was emerging as a big consumer market for businesses and UKPCCI members should explore joint ventures and investment in Pakistan in areas of interest.
Iftikhar Anwar said that investment by UKPCCI members in Pakistan would give more confidence to foreign investors leading to enhanced FDI in the country. He added that apart from CPEC, tourism, real estate, construction, IT, halal food, textile and other sectors of Pakistan's economy offered great investment potential for foreign investors while the government was working to promote ease of doing business in the country.
He urged that UKPCCI members should take full advantage of these emerging business opportunities in Pakistan to grow fast in business.
Mian Shaukat Masud, Shaban Khalid, Muhammad Ahmed, Tauseef Zaman and others also spoke at the occasion and showed interest to establish business partnerships with the members of UKPCCI.