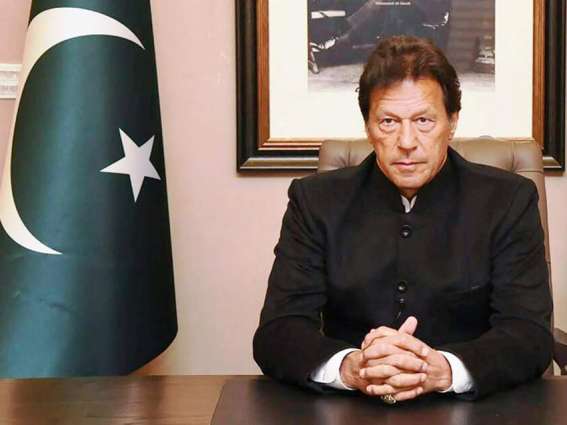 ISLAMABAD: Prime Minister Imran Khan met a delegation of the business community here today to get their feedback on the country's economic condition and government's policies.
The delegation comprised the renowned businessmen and representatives of pharmaceutical, textile, automobiles, footwear and other industries. Advisor to PM on Commerce Abdul Razak Dawood, Finance Advisor Abdul Hafeez Sheikh, Governor State Bank, Chairman Federal Board of Revenue and senior officials also attended the meeting.
The prime minister's interaction with the business community was in continuation of his regular feature to get their input on government's policies and prevailing economic situation. During the interaction, the prime minister said the government wanted to build a strong partnership with the business sector to enable it play a major role in country's economic progress.
He said the government was specially focusing the construction of special economic zones to provide the business community a conducive environment and all required facilities. The delegation put forward their suggestions for uplift of various economic sectors.
A short while ago, it was reported that the government is considering Rs 17-20 billion bailout to provide relief to the Pakistan Stock Exchange (PSX). This coupled with the expectations of being removed from the grey list saw the stock exchange improve considerably since then.
Before closing on Friday, the stock market registered the highest weekly gain in a decade, especially considering the downfall that it experienced after the rupee devaluation. The benchmark KSE-100 index closed at 35,703 points, showing a gain of Rs 400 billion in value and market capitalization. This improvement helped the index to recover approximately 40 percent of the losses accumulated in the previous month and a half.