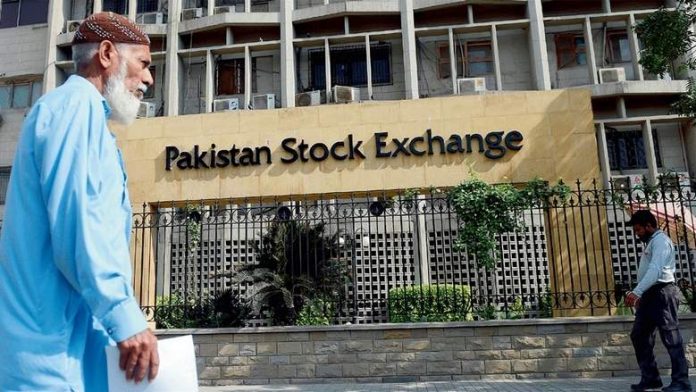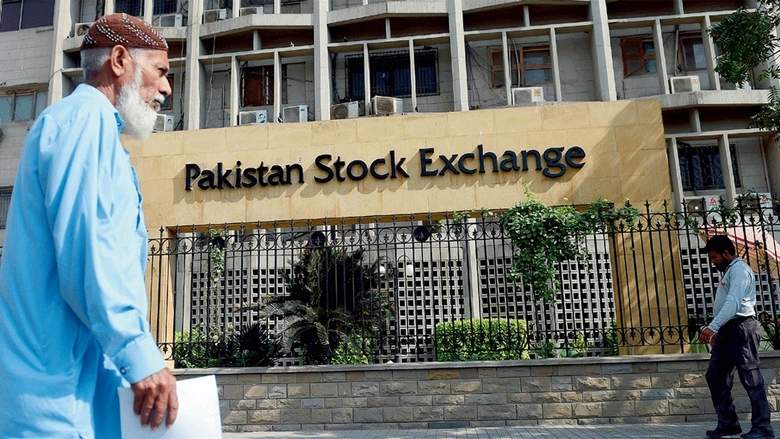 KARACHI: In line with the recent trend, the Pakistan Stock Exchange (PSX) witnessed yet another turbulent session on Friday, with benchmark index shedding over 600 points intraday before winning back some territory towards the end.  
Global equity markets also remained in the negative zone, while crude oil prices continued with its declining trend; WTI crude price falling 1.40pc to $42.22 while Brent crude price dropping 1.47pc to $44.24.
On the economic front, the State Bank of Pakistan stated on Thursday the country's liquid foreign exchange reserves increased $93 million to $19,656 million as on August 13, 2020. The reserves stood at $19,518 million in the previous week.
Meanwhile, as per the data published by Pakistan Bureau of Statistics, Pakistan's Sensitive Price Indicator (SPI)-based weekly inflation recorded an increase of 0.96pc over last week. This increase was mainly due to a rise in prices of food items. The year-on-year inflation trend depicts an increase of 8.50pc.
MARKET SUMMARY
The benchmark KSE-100 Index remained in the red zone throughout the day, registering its intraday low at 39,240.07 after losing 628.48 points. It settled lower by 246.96 points at 39,621.59. 
Among other indices, the KMI-30 Index plunged 677.11 points or 1.05pc to end at 63,724.77, while the KSE All Share Index dropped 216.38 point, closing at 27,858.64.
The overall market volumes increased from 394.62 million shares in the previous session to 400.43 million shares. Worldcall Telecom (WTL -4.72pc), Azgard Nine Ltd (ANL +1.23pc) and TPL Corp Ltd (TPL -3.25pc) led the volume chart, exchanging 23.98 million, 21.79 million and 19.58 million shares, respectively.
Sectors that dragged the benchmark index south included oil & gas marketing (-85.49 points), power generation & distribution (-42.02 points) and cement (-33.85 points). Among the companies, Pak Petroleum Ltd (PPL -50.23 points), Oil and Gas Development Company (OGDC -38.05 points) and Hub Power Company Ltd (HUBC -35.73 points) dented the index the most.
Shedding 2.38pc from its total market capitalization, the refinery sector ended as the session's top loser, with Byco Petroleum Pakistan Ltd (BYCO -1.30pc), Attock Refinery Ltd (ATRL -2.74pc), Pakistan Refinery Ltd (PRL -3.99pc) and National Refinery Ltd (NRL -3.77pc) closing in the negative.
On the financial side, Shell Pakistan Ltd (SHEL -6.47pc) declared earnings per share of Rs-33.13 for the second quarter of FY20 (Rs-15.93 in 2QFY19), while Packages Ltd (PKGS -0.57pc) announced an EPS of Rs6.29 as (Rs1.95 last year).