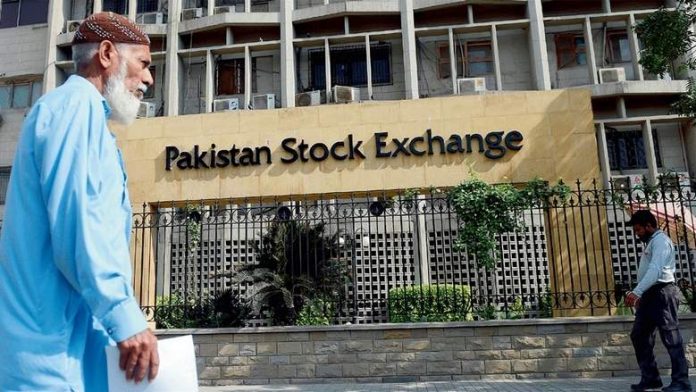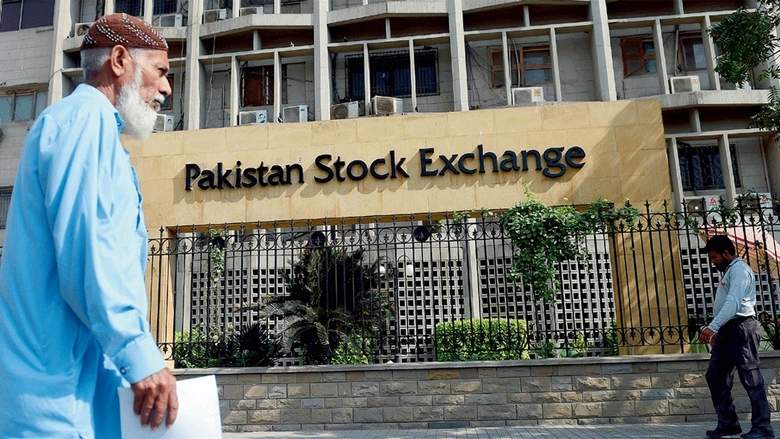 KARACHI: The Pakistan Stock Exchange (PSX) witnessed a volatile start to the week, with the benchmark index shifting sides throughout the session before ending flat.
Global equity markets also showed a mixed performance, whereas crude oil prices headed south from the previous close; WTI crude price falling 0.38pc to $37.18 and Brent crude price declining 0.40pc to $39.67.
"Selling pressure in cement, exploration & production, steel and refinery sectors caused the index to post losses, while banks and oil marketing stocks helped the index avert the red zone," said report issued by AHL Ltd. "Volumes remained relatively low today, considering the recent spate of 700-million volumes in the past few weeks."
MARKET SUMMARY
The benchmark KSE-100 Index moved within a narrow range on Monday, recording its intraday high at 42,720.98 (+190.31 points) and intraday low at 42,367.81 (-162.86 points). It settled flat (+0.64 points) at 42,531.31.
Among other indices, the KMI-30 Index lost 161.83 points to end at 67,825.05, while the KSE All Share Index fell dropped 13.55 points, closing at 30,232.66.
The overall market volumes were recorded at 509.52 (-3pc). Average traded value also declined by 17pc, from $105.8 million to $87.5 million. Hascol Petroleum Ltd (HASCOL +4.12pc), Pakistan International Bulk Terminal Ltd (PIBTL +2.95pc) and Fauji Foods Ltd (FFL +7.47pc) led the volume chart, exchanging 67.08 million, 42.94 million and 29.88 million shares, respectively.
Sectors that kept the benchmark index in green included banking (18.67 points), oil & gas exploration (17.48 points) and power generation and distribution (12.43 points). Among the companies, Pakistan State Oil Company Ltd (PSO 16.85 points), Habib Bank Ltd (HBL 16.62 points) and Hub Power Company Ltd (HUBC 16.53 points) remained the top contributors.
Adding 0.66pc to its cumulative market capitalisation, the oil & gas marketing sector emerged as the session's top gainer, with Pakistan State Oil Company Ltd (PSO 1.73pc), Hascol Petroleum Ltd (HASCOL 4.12pc) and Hi-Tech Lubricants Ltd (HTL 7.48pc) posting decent gains.
On the financial side, Sui Northern Gas Pipeline Ltd (SNGP -1.90pc) declared earnings per share of Rs2.96 for the first quarter of FY20 (Rs4.09 in 1QFY19), while Kohinoor Textile Mills Ltd (KTML +1.53pc) announced an EPS of Rs5.11 for FY20 (Rs5.85 last year).