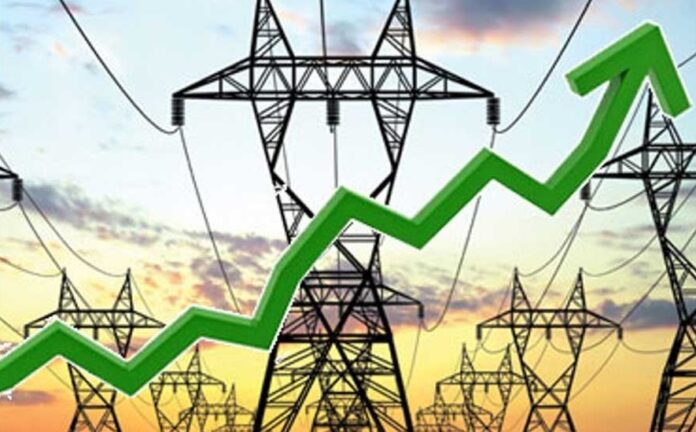 ISLAMABAD: The electricity tariff for consumers of ex-WAPDA power distribution companies (DISCOs) is likely to go up by about 98 paisa per unit on account of the fuel cost adjustment for August 2020.
In this regard, the National Electric Power Regulatory Authority (NEPRA) will conduct a public hearing on September 30 wherein a petition for an increase in consumer tariff for 10 DISCOs on account of fuel cost adjustment of electricity consumed in August 2020 would be heard.
The higher electricity rates, on approval by the regulator, would be recovered from consumers in the upcoming billing month.
However, the said tariff hike will not be charged to lifeline consumers using up to 50 units per month. All other consumers of all categories, including the industrial sector and agriculture tube wells, would have to bear the additional burden.
The revised rates would also not apply to K-Electric consumers.
The petition for tariff increase has been filed by Central Power Purchasing Agency (CPPA) on behalf of DISCOs to generate approximately Rs5bn to 7bn in additional revenue.
CPPA in its plea has requested an increase of Rs0.9846per Kilowatt-hour (kWh) over the reference fuel charges i.e. Rs3.2045/kWh for the month of August 2020.
A total of 14,199.19 GWh units were delivered to DISCOs in August 2020. The total cost of energy generated amounted to Rs59,482 million, having an average per unit fuel cost of Rs4.1891 per unit.
The hydropower generation contributed the highest share of 37.39pc to the overall power production in August. This was followed by about 20.90pc contribution from RLNG based power plants, 17.30pc by coal-based power plants. Similarly, electricity generated from gas source was 9.59pc, power generated by nuclear power plants was 5.42pc, while the share of imported Irani electricity was 0.36pc.
NEPRA has invited all the affected/interested parties to raise written/oral objections as permissible under the law at the public hearing.
Pursuant to Section 31 (7) of the NEPRA Act (XL of 1997) and the mechanism for monthly fuel price adjustment prescribed by the Authority in the tariff determinations of Ex-WAPDA distributing companies, the authority may on monthly basis make adjustments in the approved tariff on account of any variations in the fuel charges and policy guidelines as the federal government may issue and notify the tariff so adjusted in the official gazette.