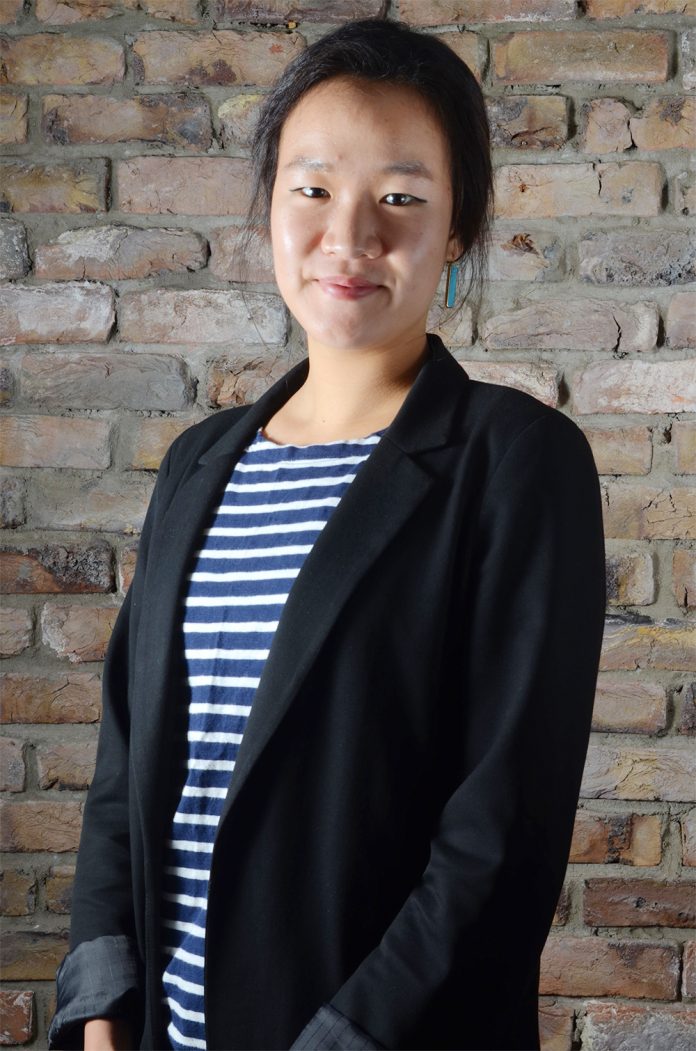 Profit speaks to Tina Wang, Managing Director Jovago Pakistan on the potential and the recent growth of the online hospitality and tourism industry of the country.
Profit: When was Jovago launched? And when did it arrive in Pakistan?
Wang: Globally, Jovago was launched in 2013 in Africa. After receiving a tremendous response from the African market, our investors (Rocket Internet and Ooreedo) decided to enter the Pakistani market. We started our operations here in May 2014 following which it was registered locally in October. However, the team kept growing and it was formally launched in 2015.
The country has a huge potential for the hospitality and tourism industry, also because mobile and internet are changing the mindset of many travellers and hotels, [shifting it] from offline to online.
Profit: Being one of the subsidiaries of Rocket Internet, what is its importance in the overall portfolio of Rocket Internet? How big is it in terms of revenue?
Wang: Working with Rocket Internet gives us the ability to have the knowledge and learnings from a global organization and bring it to enhance our operations at a local level. Entities like Kaymu, Daraz, Carmudi and Lamudi are also the ventures of Rocket Internet and we work together with them as they are our sister ventures. Jovago Pakistan is a completely local company that has offices in Karachi and Lahore. Its operations have grown rapidly over the past two years, with our bookings growing by 300% since 2014.
Profit: How many countries and cities do you operate in?
Wang: We are providing hotels and guest houses in more than 40 countries spread largely across Asia and Africa. In Pakistan, we provide accommodation solutions in more than 2,000 hotels and guest houses in over 160 cities across four provinces.
Profit: Who is your main competition, within and outside of Pakistan?
Wang: The online travel industry itself is witnessing a growth as there are some local booking and vacation sites emerging as well as international players. But in terms of scope and reach, Jovago Pakistan is the only company in the country that offers the widest selection of hotels while providing our guests 24/7 customer service. Jovago aims to further grow with the local industry and contribute to its development.
Profit: How many employees do you have?
Wang: Currently, we have a dedicated team of around 50 employees and this number is constantly growing.
Profit: What is your business model?
Wang: We are an online hotel booking site so our business model is similar to that of any OTA (Online Travel Agent), based on commission for the hotels. The service is 100 % free for customers and we don't charge our hotel partners until we bring them customers. We invest a lot in online marketing, including on Google and Trip Advisor, for all our hotels so that our partners can receive the highest amount of visibility to gain customers. We also invest a lot in technologies.
Profit: What percentage of price or commission do you charge these hotels? And what are the factors that affect it?
Wang: It varies for different properties and can range from 20% to 30% depending on the hotel. There are a variety of factors that contribute to different commissions; some variables are related to the size, location, and type of hotel, as the travel industry is very much a seasonal industry.
Profit: Will you start charging customers in future? When and why?
Wang: We would not be charging travellers to use our service as we aim to encourage people to travel domestically and enable them to book from a wide selection of hotel wherever and whenever they want.
Profit: When will you break even?
Wang: In Pakistan, the e-commerce, as well as the local tourism industry is rapidly growing. However, there is still a long way to unleashing its fullest potential and for a company working in this industry, to realize its desirable profits.
As a company that started about 2 years ago, our main focus right now is to provide the best customer service possible to our guests, growing our portfolio of hotels to provide even more options and offering new products to help promote domestic tourism.
Profit: What is your Unique Selling Proposition?
Wang: Before acquiring any hotel for our website, our team personally visits the location, pays a due inspection of the site and personally takes pictures of the property to upload it on our website. We believe in complete transparency and therefore, all the pictures that we upload on our website are completely organic and unedited. This ensures that our website users do not face surprises when they personally visit the site.
Profit: What's your core competency?
Wang: Democratize travel by easing the movement of travellers while providing the largest selection of hotels through our online platform at the best price.
We are the only online hotel booking company that has over 2, 000 accommodation solutions on its website. In addition, no other online hotel booking website provides the best price guarantee. By best price guarantee, we mean that when guests who booked with Jovago find a lower price advertised by other online booking services, they simply need to contact our 24/7 Customer Care who will process their request for a refund.
Profit: How are you marketing your product?
Wang: We use both online and offline methods of promotion for Jovago. A very large portion of our marketing budget is allocated to online marketing due to our tech and internet-based nature of business. In addition, we regularly conduct events that involve a lot of media participation that helps us reach wider audiences. We also do a lot of corporate partnerships in order to provide more value added services to our esteemed customers.
Profit: What is your target market?
Wang: Our core target market consists of people falling in the 25 to 45 age group and they represent 60 % of our customers. And 90 % of the bookings are made by men, who are also decision makers in their social circles. And most of them are single travellers who book accommodation at the last minute.
However, recently we have observed a slight change in the trend. Now, a lot of women are also taking part in the decision to travel, and as a result, we are planning to launch a category of women-friendly hotels in Pakistan.
Profit: Do you focus on providing access to luxury hotels?
Wang: We aim to democratize the travel so we try to address the entire budget range of our customers, from one star to five stars hotels. Therefore, we do not focus on a specific segment rather we want to offer as much choice as possible.
Profit: Strategically speaking, does Pakistan come under a region (South Asia) or is it independent from other countries?
Wang: Pakistan does lie in the Asian region. However, our operations here are localized as we believe in providing customer-centric services which are only possible by customizing our offerings as per the local market requirements.
Profit: You claim to promote tourism in Pakistan, yet your website does not promote the northern areas of Pakistan (Gilgit-Baltistan) which has the highest potential for tourism. Why?
Wang: We just recently introduced our new travel packages as well as customizable tours. In this way we hope to attract more and more travellers to different beautiful regions of Pakistan. In all our social media platforms we introduce different sites of Pakistan ranging from places in Gilgit-Baltistan and Skardu, to Punjab and Sindh. On our website, we want to be able to not only promote tourism but at the same time, cater to the needs of our travellers. Some of the cities listed on our front page comprise of almost 20% of Pakistan's population, so it makes sense to also make it easy for travellers (business or leisure) going to and from these cities to easily find their accommodation.
Profit: How would China-Pakistan Economic Corridor affect the tourism industry in Pakistan and what avenues are being explored by Jovago to exploit the potential?
Wang: Recent government initiatives like the signing of the China-Pakistan Economic Corridor have poured in a lot of investment that can lead to very desirable results in the travel and tourism industry of Pakistan. For example, recently we witnessed many Chinese nationals using our services to arrange their accommodation within Pakistan. Once these foreigners have a first-hand experience of visiting this country, they realize the potential of investing here. This can have a lot of positive impact on the overall travel industry of Pakistan in years to come. At Jovago, we are constantly trying to offer more 'one- window' travel solutions to promote and ease out local travelling.
We aim to democratize the travel so we try to address the entire budget range of our customers, from one star to five stars hotels. Therefore, we do not focus on a specific segment rather we want to offer as much choice as possible
Profit: What future do you see for Pakistan's hotel and tourism industry?
Wang: We have a lot of tourism potential since we lie on one of the most important trade routes of the world, which make it an ideal location for trade and commerce with South East, West and Central Asia. With the recent investments in Gwadar port and the influx of Chinese investments in the form of the Pak-China Economic Corridor, tourism within the country is expected to increase in the years ahead, making it a very attractive hub for investments in tourism and hotel business.
This, in addition to the fact that local demand of travelling within Pakistan is increasing year on year, with an expected number of over 50 million domestic tourists forecasted by Pakistan Tourism Development Corporation, shows a lot of potential in the tourism industry and all travel related businesses. However, the negative perception of Pakistan due to security problems will continue to pose a challenge in the coming years.