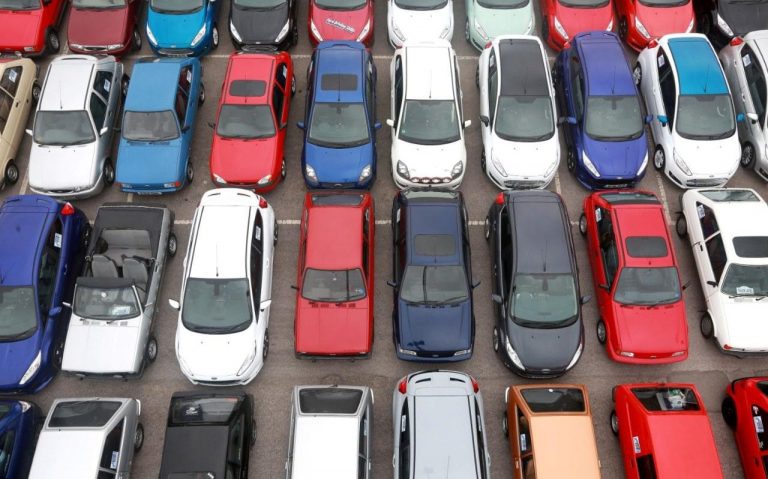 Car sales witness strong growth in last seven months of the current fiscal year to 104,156 units (excluding last year Taxi Scheme). Volumes of the sales is 12 month high, while excluding taxi scheme industry achieved this level after 9 years.
According to the data released by the Pakistan Automotive Manufacturers Association (PAMA) here on Friday, the sales of car in Pakistan jumped to 104,156 units in last seven months which is down by 3.4 per cent compared to 107,907 units sold in the same period last year.
In January 2017, the industry sold 18,255 units up by 0.95 per cent compared to 18,083 units sold in the same period last year. During the last two months, the Suzuki Company launched its two new imported brands Suzuki Vitara and Suzuki Ciaz. Meanwhile Toyota has also introduced its new 2017 model of Civic.
January 2017 car sales (including LCV's and Jeeps) stood fairly in line with expectations, the analyst at Topline Brokerage House said. "Looking at historic trend, volumes were at a 12 month high. While excluding taxi scheme industry achieved this level after 9 years (21,130 units in August 2007).
Auto sales continued to witness strong growth in July-Jan 2016-17 (ex-taxi scheme). The analyst said, "We expect car sales, including imports of 60,000 units, to clock in at 270,000 units in 2016-17.
Pak Suzuki Motor Company's (PSMC) volumes remained strong (ex-taxi scheme) due to robust sale volumes of Wagon-R and Bolan in last seven months 2016-17. Wagon-R achieved highest ever sales of 1,602 cars in January 2017.
Honda Car (HCAR) managed to achieve highest ever monthly sales of 4,000 units, as company started operating on double shift basis, in December 2016, to cater to demand of Honda Civic.
Local tractor manufacturers reported buoyant sales during the last seven months 2016-17. Analyst expects better off-take during 2016-17 on the back of lower retail price (reduced GST) and improving crop yield. While continuation of fertilizer subsidy will further support liquidity among farmers, he said.
Truck sales of PAMA member companies in seven month 2016-17 remained strong. Major increase was seen in sales of GHNI followed by Master Corporation and HINO. The analyst said, 'We foresee buoyancy in truck sales to continue, fueled by increased demand under CPEC and improvement in law and order.
Volumes of two and three wheelers continued to post growth on the back of improvement of law and order situation while lower petrol prices in the country, further supported volumes.