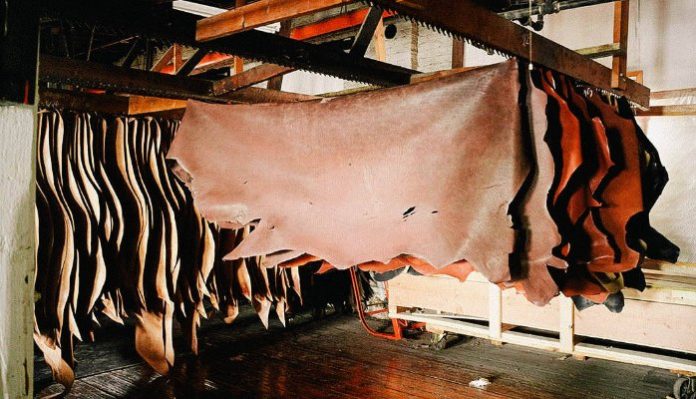 The export-oriented leather sector of Pakistan could be primed in for major benefits from the footwear industry of Vietnam, which will be requiring a large number of finished leather for its shoe exports worth $4.9b.
Textile footwear remains a major component of Vietnam's exports and this segment represents 47 pc in total footwear exports followed by leather footwear, with a share of 35pc to $2.93b.
Agha Saiddain, a senior executive member of Pakistan Tanners Association (PTA), stated they have been trying their best to seize a much larger share of finished leather exports to Vietnam besides Indonesia. Pakistan and Vietnam possess state of the art tanneries and large shoe factories besides gloves manufacturers in Vietnam and Indonesia.
Previously, PTA members have held many business meetings with their peers in Jakarta and Vietnam and have been successful in winning sizeable export orders. Pakistan's export of leather to Vietnam valued around $28.60m, which is slightly above 1.09pc of the total leather export of Vietnam.
Tanneries in Indonesia have only been manufacturing 35pc of the requirements of the leather for manufacturing sectors and hence this is a big opportunity for Pakistan to sell semi-finished and fully finished leathers.
In order to rescue the leather industry from an economic mishap because of high taxation, Saiddain mentioned that it was necessary to exempt it from Customs. The amount of bilateral trade between Vietnam and Pakistan has registered a major increase in the last few years. The total amount of bilateral trade in 1999 was $10m, and from then, the trade turnover has risen to $1,090m by 2016.
The government needs to provide the local industry with the same incentives as are being provided to the industries in our neighbouring markets. This includes the option of exporting the refinance at more than five percent
Due to desertion and curtailment of vessels by the shipping lines such vessels for imported goods remain unavailable. Because of this, it is now necessary to maintain inventories of imported goods for more than six months. Previously, 3 months of inventory was sufficient for tanneries to operate normally.
For units undergoing a severe financial crisis, the inventory carrying cost has a direct affect on their liquidity. As reported by Lefaso, Vietnam's Customs, footwear exports are expected to reach more than $15b.