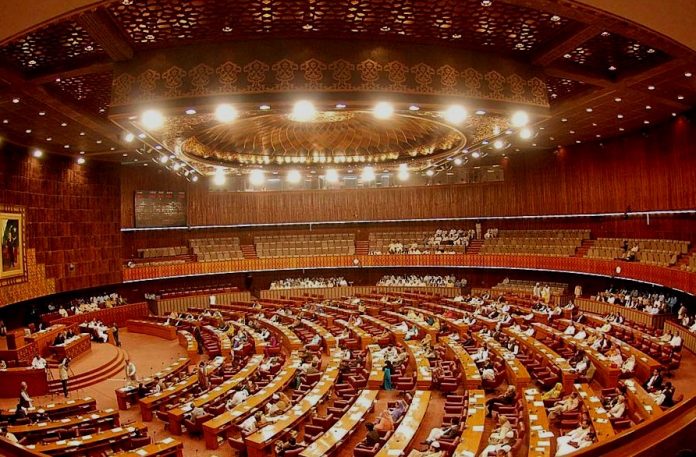 The Public Accounts Committee (PAC) of the National Assembly on Tuesday, has proposed blocking of national identity cards of tax defaulters and an article incorporating this measure be included in the new finance bill. In addition, the committee was also of the view that identity cards of individuals who do not follow up on cases relating to tax fraud be blocked also.
Head of the PAC, Sardar Ashiq Hussain Gopang stated that people who commit fraud should not be forgiven. PAC Chairman of Federal Board of Revenue (FBR) Muhammad Irshad stated that legislation needs to be in place in order to block national identity cards; further clarifying that only the National Database and Registration Authority is empowered to do so.
Irshad added that if PAC recommends blockage of identity cards, the article can be included in the new finance bill.
Upon reviewing the FBR's Inland Revenue Audit Report 2013-2014, PAC discovered anomalies of Rs169.74b.According to the report, 22 cases worth Rs26.27b are pending in the courts. The FBR has so far been successful in recovering Rs20b.The FBR chairman stated that reforms in the legal department are under consideration.
Irshad stressed that the PAC should formulate legislation in relation to the pending cases, adding that the process of resolving cases should be expedited by the judiciary contacting the attorney general.
The FBR chairman disclosed to the committee that PTCL, Southern Power, Liberty Power, Saba Power and Rosh Limited are among the prominent tax defaulters at the time.