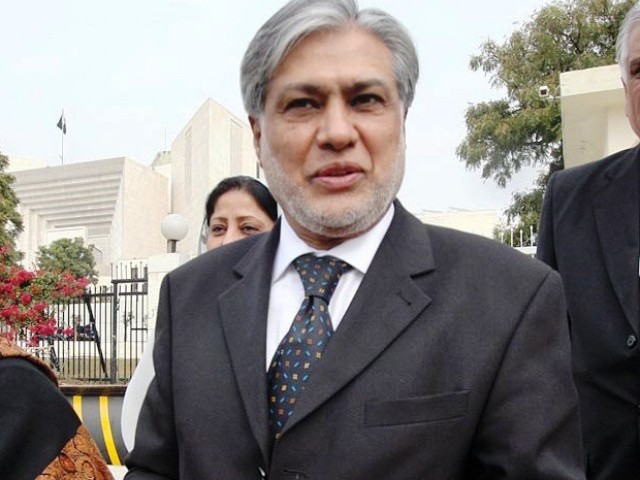 ISLAMABAD: Federal Board of Revenue (FBR) has collected Rs 765 billion in the first quarter of the financial year 2017-18 with the growth of over 20 per cent as compared to collections during July to September 2016.
It was revealed during a meeting at the Ministry of Finance on Monday held to review fiscal outturns of the first quarter, July to September, of the current fiscal year on Monday. Finance Minister, Senator Mohammad Ishaq Dar chaired the meeting while finance secretary presented provisional data on fiscal operations, and stated that the first quarter has closed on strong fiscal performance.
Finance secretary stated that as per the provisional data, the FBR tax collections remained robust. Due to increased tax collections, the amounts transferred to the provinces also increased substantially. As compared to transfers of Rs 416 billion last year this year the total transfers have so far reached Rs 570 billion, including arrears.
The meeting was informed that on the expenditure side, the federal government maintained strict fiscal discipline. As against total expenditure of Rs 914 billion in the first quarter last year, the federal government spent Rs 894 billion in the first quarter this year. This was despite the fact that increased investments were carried out through the development budget.
The overall budget deficit was recorded at Rs 324 billion in the first quarter this year as compared to Rs 438 billion in the same period last year. This was made possible through robust tax collections and lower expenditure. In terms of GDP, the overall deficit decreased to 0.9 per cent in the first quarter of the current financial year as compared to 1.3 per cent recorded in the first quarter of last year. Reduced fiscal deficit means lower public debt accumulation which supports alignment to targets defined in the amended Fiscal Responsibility and Debt Limitations Act.
The finance minister expressed satisfaction with the growth in revenue collections by the FBR and appreciated the measures taken to achieve fiscal prudence in the first quarter. The finance minister reiterated the government's resolve of continuation on the path of fiscal discipline. He directed officials to ensure achievement of fiscal targets in the remaining three quarters of the current fiscal year.
While commending inflation containment, low-interest rates, positive and strong growth in large-scale manufacturing, a recent increase in exports and remittances, the finance minister stressed on the need to maintain focus on acceleration of economic growth for continued reduction in unemployment and poverty. Several senior officials of the ministry of finance also attended the meeting.