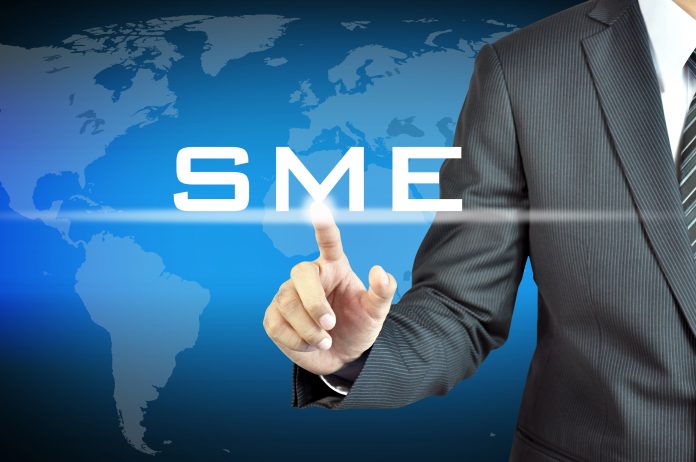 ISLAMABAD: The 11th Pakistan Microfinance and SME Forum 2017 organised by SHAMROCK Conferences International, at the Ramada Hotel in Islamabad on Thursday, concluded on a high note with the State Bank of Pakistan urging all stakeholders to play an active role in promoting MSME finance for sustainable and inclusive economic growth.
The experts and regulators deliberated upon broad-based solutions for expanding financial inclusion and accelerating growth in the Small and Medium Enterprises (SME) and Microfinance sectors. The theme of this conference was "Nurturing Entrepreneurship & Financial Inclusion to Empower the Masses".
Over the past decade, this annual forum has evolved into a powerful platform where the long-standing issues of the sector are debated for achieving tangible results. Opinion formers and professionals praised the new SME Finance Road-Map prepared by the State Bank of Pakistan (SBP).
Development Finance Group Executive Director Syed Samar Hasnain, who was the guest of honour, said "The SME Finance Road Map will serve as a guideline and framework for broader financial inclusion to empower SMEs especially small-scale entrepreneurs. SBP is committed to providing all-out support for financial access to 17 per cent of SMEs with SME Finance, at least 17 per cent of the then private sector credit by 2020. Likewise, by 2020, a target of 50 per cent of the adult population having a bank account has also been set under NFIS headline target."
Pakistan Microfinance Network (PMN) Chairman Nadeem Hussain delivered the keynote address for the Microfinance sector, stressing "Microfinance practitioners must embrace digital technology to get to the next level. The aim has to be to materially customer fulfilment in terms of time and convenience"
Prior to the keynote addresses, SHAMROCK Group Chairman Menin Rodrigues gave the welcome remarks and appreciated the overwhelming response given by the leading institutions and key stakeholders of the Microfinance and SME sectors, over the years.
This prestigious annual forum was sponsored by BRAC Pakistan, Khushhali Bank Limited and FINCA Microfinance Bank. It also enjoys the support of PMN, SMEDA, and Union of Small & Medium Enterprises (UNISAME) along with various development-finance institutions. Delegates representing; Private Enterprises, Government Ministries, State Bank, Commercial Banks, NBFIs, Trade Associations, FPCCI, academia and the media attended the proceedings.
In the first two sessions "Policy and Regulatory Reforms, Enabling Financial Inclusion" and "Small Businesses Promising Big Solutions", "Smarter Technologies Promise to Revolutionise Financial Access", the stakeholders urged the creation of a supportive regulatory environment, to optimise productivity through technological and financial access, as the SMEs have the potential to bring a powerful economic revolution in a developing country like Pakistan.
Eminent speakers included, SECP Director Nasir Askar, FINCA Microfinance Bank COO Shahid Kazi, Institute of Rural Management CEO Roomi Hayat, MicroEnsure Group Business Director Rehan Butt, SMEDA GM and Provincial Chief Raja Hassnain Javed and Kafe Kam & Gender Consultant Founder Dr Rakshinda Perveen.