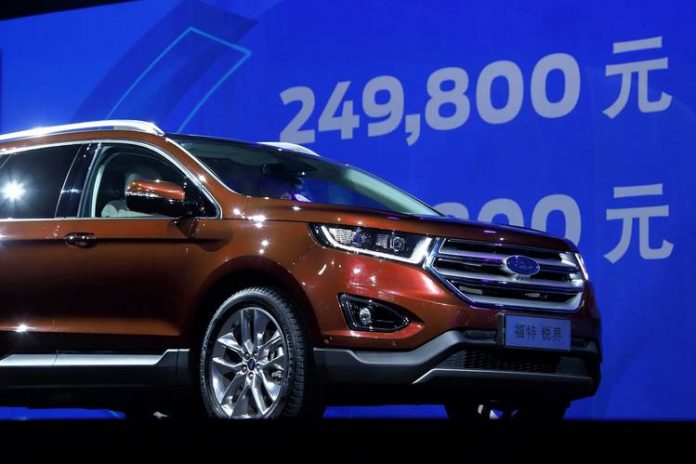 BEIJING: Ford Motor Co's sales in China fell 8 percent in November from a year ago, following a 5 percent decline in October, the U.S. automaker said on Monday.
The firm's sales in the first 11 months of the year totaled 1.06 million vehicles, down 6 percent from the same period a year ago.
Ford's China sales growth has lagged behind rivals in the world's top auto market this year, with the carmaker now looking to overhaul its strategy to revive growth in China under new chief executive Jim Hackett.
Among other moves, the review of its China operations will likely see Ford focus on segments such as electric cars and electric commercial vans, with China encouraging to help clean up its polluted and congested city centers.
Ford is looking to roll out more new-energy vehicles for China and is planning to experiment with a more direct selling approach in a partnership with Chinese e-commerce giant Alibaba Group Holding Ltd.