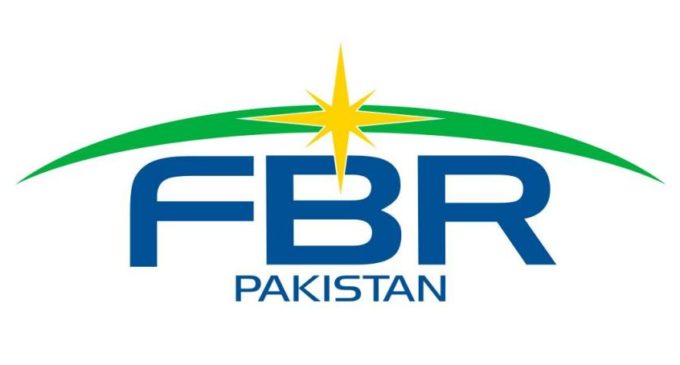 KARACHI: Federal Board of Revenue (FBR) Chairman Tariq Mahmood Pasha, while terming the business community and tax collecting authority as 'partners', assured to award due consideration to KCCI's suggestions in dealing with some of the pressing issues pertaining to revision of regulatory duty on imported items, refund claims, audit, discretionary powers and other serious issues being faced by the business and industrial community.
Speaking at an interactive session during his visit to the Karachi Chamber of Commerce and Industry on Tuesday, Tariq Pasha advised KCCI to formulate different committees in order to come up with workable solutions for dealing with numerous taxation issues, budgetary measures, refunds claims, audit or any other issue. "Without taking the business community into confidence, the taxation system simply cannot move forward", he added.
Businessmen Group Vice Chairmen and KCCI Former Presidents Tahir Khaliq, Zubair Motiwala, Haroon Farooki and Anjum Nisar, KCCI President Muffasar Atta Malik, Abdul Basit Abdul Razzak Senior Vice President, Rehan Hanif Vice President, Former Presidents Haroon Agar, Abdullah Zaki, Iftikhar Vohra and Shamim Ahmed Firpo along with KCCI Managing Committee members attended the session.
Tariq Pasha said that FBR has witnessed growth in its revenue collection and returns filed so far. The credit for this growth can be attributed to government's initiatives and improved performance of numerous domestic sectors including the manufacturing sector. A total of 1,075,000 returns have been filed as on December 19, 2017, indicating an upsurge of 26 per cent as compared to last year.
To deal with pending Refund Claims, Tariq Pasha offered that FBR can pick up 100 cases of substantial refunds on random basis whose Refund Payment Orders have not been issued and are blacklisted or deferred. These cases will be brought to relevant Associations' notice in order to probe their genuineness and upon certification by the concerned Association, however, FBR will decide these cases.
Referring to the list of items included in the Regulatory Duty list, Chairman FBR admitted that the list contains some analytical errors which will be rectified soon by revising it.
Commenting on concerns expressed by participants of the meeting over massive discretionary powers to FBR officers which were grossly being misused, Chairman FBR stated that all such discretionary powers cannot be completely removed but he will ensure that these discretionary powers are minimised.
He said that he was personally not satisfied with the Audit which should only be used as a tool for deterrence. In this regard, he advised KCCI to give suggestions on how to improve the audit procedures.
In response to concerns expressed over lack of coordination between FBR and Sindh Revenue Board, Tariq Pasha said that both, FBR and Provincial Revenue authorities are now working closely to resolve numerous taxation issues.
He assured to once again visit Karachi Chamber in the month of January 2018 to thoroughly review and further discuss KCCI's suggestions on how to deal with taxation issues being faced by the business community.
Responding to concerns expressed over Section 176, he assured that this section will also be reviewed in order to provide relief to the business community.