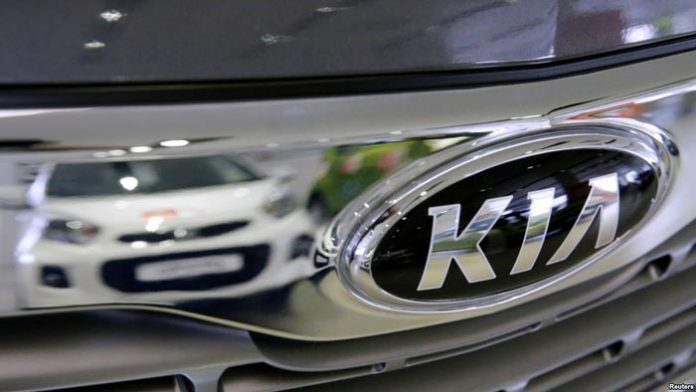 KARACHI: KIA-Lucky Motors, which is set to start production of KIA cars in Pakistan, will first import cars in 2018 most probably in April or May and commercialise it.
According to sources, familiar with the development, said that the manufacturing and assembling facilities will be functional in the year 2019. But the KIA-Lucky cars will be available for purchase to car buyers in Pakistan as KIA-Lucky will importing cars in 2018.
Meanwhile, an agreement has also been signed between the Ministry of Industries and Production and KIA-Lucky Motors in Islamabad recently. The agreement has been signed for production of light commercial and passenger vehicles under Automotive Development Policy 2016-2021.
According to the sources in the Ministry, the company will invest $ 115 million for setting up an automobile assembly plant in Karachi that will produce a wide range of commercial and passenger vehicles.
On Lucky Cement's website, it has been stated that KIA-Lucky will market and sell all types of KIA vehicles, parts and accessories in Pakistan.
The source added that KIA-Lucky will be marketing 1000CC, 1400CC and 2000CC cars and also one-ton trucks.
It means all three conventional local assemblers – Suzuki, Toyota and Honda, will see competition arising as early as next year from KIA cars, and a wider option for car buyers.
KIA Motors, a Korean auto giant, is a favourite brand in GCC, US and European markets. KIA website shows products range from low-cost hatchbacks to luxury sedans, from crossovers to SUVs, most of them with plug-in hybrid variants as well.
The new automobile policy is attractive for new automaker participants in Pakistan's growing car market. The news of new entrants Nissan-Renault, Hyundai and Chinese FAW along with KIA is encouraging for Pakistani consumers who so far, were forced to rely mostly on limited local assemblers. Imported used cars were also an option but the government has almost completely obstructed its imports recently.