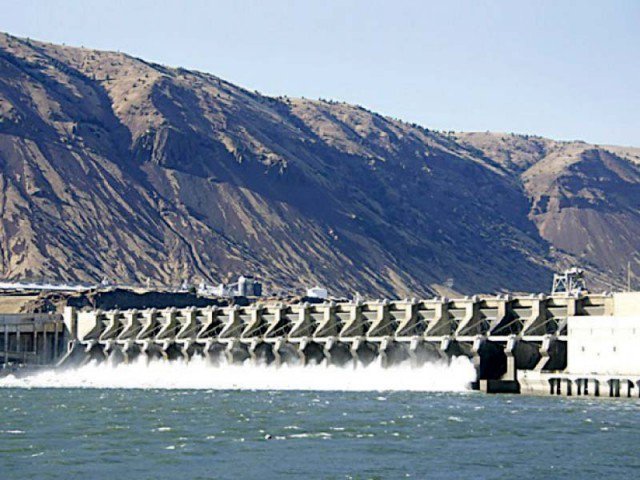 KARACHI: To raise the share of hydropower production in the total energy mix, Pakistan will be adding around 700 megawatts in Azad Jammu and Kashmir (AJK) region by 2022.
The project which will be funded by foreign financing, will cost approximately $1.5 billion, reported Express Tribune.
Relevant authorities are seeking an import tariff of Rs8.06 per kilowatts for this project.
Azad Pattan Hydropower Project was envisaged by the government of Pakistan and is being undertaken by the private sector under Policy for Power Generation 2002, as per project documents available with National Electric Power Regulatory Authority (NEPRA).
On Friday, NEPRA notified to process Central Power Purchasing Agency (CPPA-G) application and hold a hearing in this regard on January 11th, 2018 in Islamabad.
According to the document, this 700MW project will provide much needed value addition to other hydropower projects in Pakistan and would generate 3,258 GWh of electricity, equivalent to around 3 percent of country's yearly generation.
The project will be funded by 25 percent equity of around $379 million and 75 percent debt of $1.13 billion out of which some element will be foreign funding.
Ratio of foreign funding and local debt financing will be in proportion of 80:20 respectively, bearing interest rate six-month LIBOR of +4.2 percent.
The payment for debt repayment is around 18 years, with a six-year grace period and repayments would be done semi-annually.
The return on equity (ROE) on this project has been calculated as 17 percent IRR (internal rate of return) and withholding tax of 10 percent has been presumed on foreign debt interest.
The construction time-frame for the project has been presumed at 5.75 years from the date of financial close.
Azad Pattan Hydro Power Project is being constructed on build-own-operate-transfer (BOOT) basis on River Jhelum in district Sudhnoti, AJK region. Azad Pattan HPP is one of the cascade within River Jhelum comprising (from upstream to downstream) Chakoti Hattian, Kohala, Mahal, Azad Pattan and Karot.