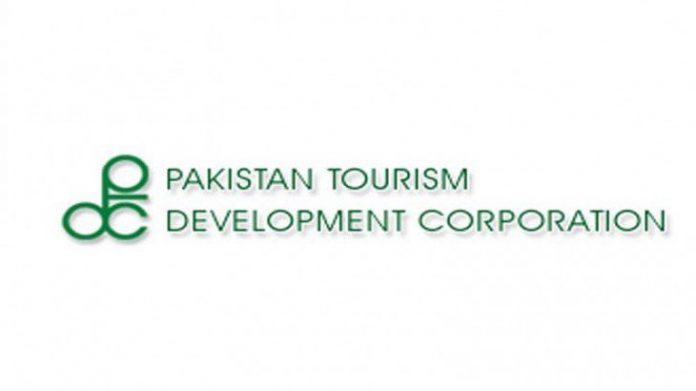 RAWALPINDI: Pakistan Tourism Development Corporation (PTDC) is making all-out efforts to promote tourism in Pakistan said PTDC Managing Director (MD) Chaudhary Abdul Ghafoor while talking to APP.
In an interview, he informed that PTDC is going to sign MoUs with Airlines like PIA, Turkish Airline and Thai for the promotion of tourism in the country.
He said, a magazine titled "Amazing Pakistan" had been published to highlight tourism activities of Pakistan in general and apprise diplomatic missions, tour operators' association, provincial tourism departments, airlines and other stakeholders of PTDC's initiatives taken for promotion of tourism in particular.
He further said multi-national companies were also being approached to get PTDC motels and other sites upgraded and beautified. The PTDC was working on a proposal to erect prefabricated houses on the existing sites of PTDC and the lands to be acquired on lease on joint venture and BOT basis, he added.
PTDC is going to organise a three-day international conference on tourism next month in federal capital under the auspices of World Tourism Organisation (WTO) and hoped that it would be attended by over 100 countries. The conference would be a great achievement which would help promote a softer image of Pakistan in the world, he added. He said Prime Minister of Pakistan would be the chief guest at the inauguration ceremony of the conference where a national tourism policy would also be announced.
He added PTDC was keen to promote tourism, strengthen the position of PTDC and to make the performance of the corporation a role model for other industries.
Ch Ghafoor said various steps had been taken to promote tourism. He added, PTDC was also striving to establish a special tourist satellite TV channel, meanwhile, city tour bus service has also been introduced. The quality of PTDC services had also been improved considerably.
Ghafoor added, the corporation was encouraging the local and foreign investors to come forward and invest in the sector. The MD informed that efforts were being made to facilitate pilgrims coming to Pakistan to visit religious places of Hinduism, Buddhism and Sikhism as religious tourism is a great source of tourists and is unlikely to end.
He further added, "We are also trying to facilitate domestic tourists, overseas Pakistanis and foreign tourists. I have divided tourism into different sectors like religious, economic, agriculture, sports, culture and medical tourism so that solid steps could be taken to promote all sectors," he said.  He urged the media, particularly electronic channels, to promote tourism by highlighting tourist and cultural places of Pakistan so that the number of foreign tourists could be further enhanced.
To a question he said, the National Tourism Strategy Workshop was organised in which all the stakeholders participated and presented their recommendations.
He said PTDC was going to adopt a comprehensive strategy to promote tourism at the national level.
To another question, he expressed the hope that the government would soon release funds to improve the financial situation of the corporation for which efforts were underway. He also expressed the hope that tourism would remain a federal subject as a summary has been sent to the Prime Minister to restore PTDC's old status as a national tourism organisation. PTDC had a plan for the establishment of tent accommodation of about 300 tents at existing facilities of PTDC Motels and wanted to make prefabricated resorts besides tent village, the MD said.
He said that Pakistan had immense tourism potential as its rich and diverse culture was quite attractive for foreign tourists.
The tourism sector is picking up as the law and order situation had improved. Pakistan is starting to attract a large number of foreign tourists as the country has a variety of tourist products for visitors from all over the world, Abdul Ghafoor reiterated.
If tourism is promoted in a sustainable manner, there would be no threat of terrorism, he said. The MD added, PTDC is struggling to promote tourism in the country and to create a tourist-friendly image of Pakistan world over.