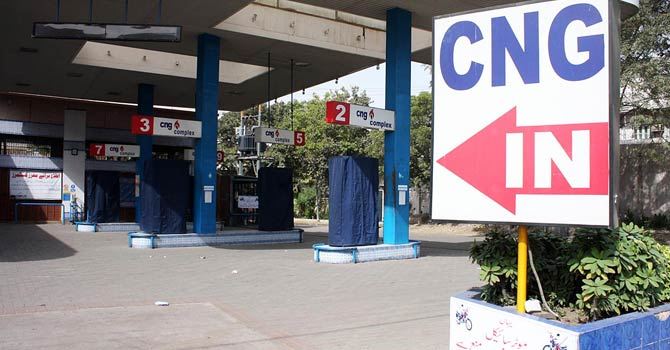 ISLAMABAD: The Hydrocarbon Development Institute of Pakistan (HDIP) suffered Rs 370.130 million loss in its revenue on account of inspection of compressed natural gas (CNG) stations during five years from 2011-12 to 2015-16.
"The annual projected receivable fee of inspecting 3,330 CNG stations is around Rs 482,850,000 for the period under review, but the HDIP received only Rs 112,720,000 as it was not allowed to carry out inspection of all the CNG outlets, which caused Rs 370,130,000 loss in the revenue," the audit report for the year 2016-17, available with APP, said.
The annual inspection fee per CNG station was fixed at Rs 35,000 and re-inspection fee at Rs 15,000. The number of functional CNG outlets is around 3,330, which projects around Rs 116,550,000 receivable income every year.
The report said the Oil and Gas Regulatory Authority (OGRA) had directed the HDIP management in 2007 that in future the annual inspection of CNG stations would be carried out after its authorisation, restricting the institution of inspecting each and every CNG outlet. Out of Rs 50,000 charged as the inspection fee, Rs 25,000 was retained by the OGRA, it added.
"In the annual authorisation letters, OGRA did not allow HDIP to inspect all the CNG stations. The OGRA is also authorising private inspectors for these inspections, which resulted in the loss of Rs 370.130 million to the national exchequer," it added.
The HDIP management apprised the audit authorities that the institution had requested the OGRA time and again to allow inspection in accordance with the given mandate under the HDIP Act.
Section 4 (o) of the HDIP Act states that objectives and functions of the institute would be to conduct the functions of demonstration, training, testing, inspection, equipment approval, data processing, technical advice, transfer of technology, refuelling and vehicle conversion for use of CNG in automobiles.
The audit authorities commented that the HDIP needed to carry out inspection as laid down in the HDIP Act.