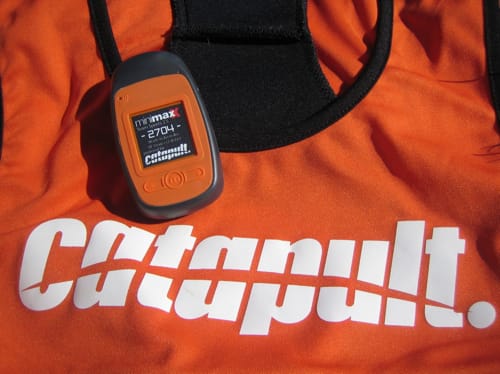 LAHORE: Widespread usage and adoption of sports analytics has become a global phenomenon and cricket remains no exception.
In exciting news, an Australian tech company Catapult Sports knows for its athlete tracking technology is set to commence operations.
Catapult will be offering its services in different sports, including cricket. With the advent in technology; leading sports across the globe have adopted its usage and Catapult created cricket-specific metrics over the last few years to serve national and domestic teams.
The company started its operations in India in early-2017 and its Director Marketing, Boden Westover in an interview to Express Tribune said cricket is growing exponentially and entering Pakistani market was a logical move.
He added Catapult was quickly building up its team around Asia and its performance in India over the last six months had been amazing and now intend to assist Pakistani teams to extract more out of their best athletes.
The company commenced operations as a startup twelve years ago and has expanded by providing its sport analytics services to thirty-five sports globally and over 1,500 elite teams. Its parent group Catapult Group International Limited is a publicly listed company in Australia.
Its main technology, a wearable device is worn by an athlete on their backs which monitors and measures movements over 1,000 times a second. This device utilizes GPS technology to monitor athlete distance and speed on the field.
Its data-science team has created cricket-specific metrics which measures speed, physical strain exerted by a bowler on every ball, which was exhibited in the recently concluded Ashes series in Australia.
Catapult intends to hold its first workshop in Pakistan during first half of 2018 and will be showcasing the use of its technology by some of the world's best sport team and may include presence of one of its Premier League clients.