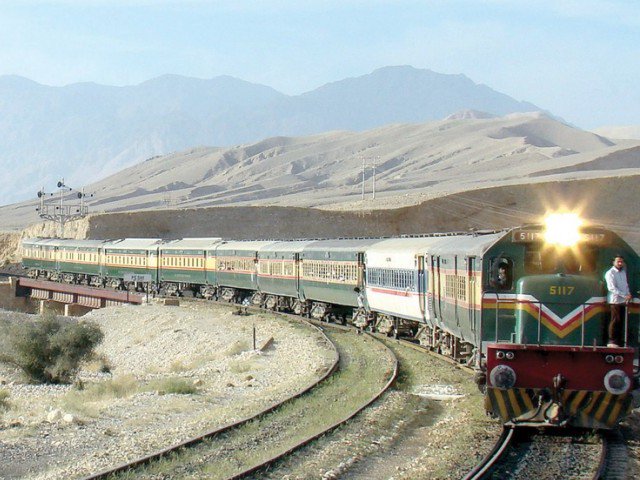 RAWALPINDI: Pakistan Railways (PR) will re-launch Kohat Rail Car on January 25 and all arrangements in this regard are being finalised.
Earlier, PR had announced to re-start the service from January 18 that was later delayed for a week.
Talking to APP, PR Rawalpindi Divisional Commercial Officer Raza Ali Habib informed that Railways Minister Saad Rafique will inaugurate the train at the Kohat Railway Station on January 25 while the train will be in operation from January 26.
He informed that the Kohat-Rawalpindi rail track has been rehabilitated besides the renovation and rehabilitation of four railway stations, two each in Rawalpindi and Peshawar, to facilitate the passengers of the Kohat Express.
He further informed that the service was abandoned in 2013 and is now being re-launched with a cost of Rs 502 million to provide cheaper travelling facilities to the people of Kohat and added that the train will have a capacity of around 400 passengers.
The train service was suspended between the two cities due to a financial crunch in PR. However, the PR's financial position is improving gradually, due to which it is re-launching a number of train services, he said.
The Kohat Rail Car is being re-started as former prime minister Muhammad Nawaz Sharif had announced its re-launch last year during a public meeting held in Kohat.
The train will reach Rawalpindi to Kohat within three hours and 30 minutes covering Golra Sharif, Fateh Jhang, Basal and Jand stations.
It will start its journey from Kohat at 7.30 am daily and reach Rawalpindi Railway Station at 11.00 am. Similarly, it will depart from Rawalpindi at 3.30 pm and reach Kohat Railway Station at 7 pm.
The train will have economy class coaches with second class fare.
Raza Ali Habib further informed that a new ticket reservation office has also been established at platform number two of Rawalpindi Railway Station which will facilitate the passengers of Kohat Rail Car, Mehar Express and Hazara Express.
The ticket reservation office will also be inaugurated on January 25 and will remain open round the clock. It will also have separate male and female waiting areas for the passengers.