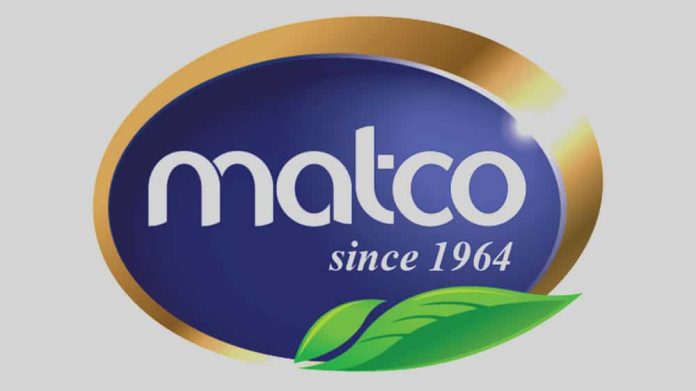 KARACHI: Matco Foods Limited Finance Director Faizan Ghori, on Tuesday, said that rice which comes second in the list of most exported item in Pakistan has the potential to become an industry in the country like it has become in India.
"Pakistan Stock Exchange (PSX) and Securities and Exchange Commission of Pakistan (SECP) are doing a good job by encouraging local companies to launch their Initial Public Offering (IPO), become public and expand. Such efforts help in moving from debt capital to equity capital," Ghori said while addressing the Matco Foods Limited IPO press briefing at a local hotel in Karachi on Tuesday.
He further said that Matco Foods after raising equity capital from the IPO is looking to expand by entering in high margin businesses.
Matco Foods would be launching its convenience food items and is one of the rice producers in Pakistan and exports its flagship 'Falak' basmati rice to over 40 countries.
Ghori said that rice comes second in exports after textile for Pakistan. "Production and subsequently export of rice can play a significant role in Pakistan's economy. Rice business has the potential to become an industry in Pakistan, as it is the case with India," he added.
Rice Exporters Association of Pakistan Senior Vice Chairman Rafique Suleman recently while talking to media said that rice exports for the fiscal year 2017-18 (July to December 2017) saw a significant growth with 1.9 million metric tonnes exported as compared to 1.64 million metric tonnes exported in the previous fiscal year. In dollar terms, rice exports clicked at $881 million as compared to last year's $682 million.
Ghori further said that Matco Foods is well aware of problems arising from climate change. "Pakistan is said to be one of the most affected countries by climate change. Moreover, there is also a scarcity of water, which is required in abundance for the cultivation of rice. Matco Foods is a member of Sustainable Rice Platform, which tries to solve these problems. We have also worked on water management to address these threats and started educating farmers as well," he added.
Meanwhile, Matco Foods Chairman Jawed Ali Ghori said that Matco Foods has worked diligently in the past as a family-run business but after this IPO, responsibility has increased on the company and it is looking to put more effort to become lucrative for investors.
"We will now be working more carefully as a listed company," he said. He also claimed that the share price of Matco Foods will jump to Rs50 from Rs26 in a years' time.
Matco Foods has raised Rs757 million after selling 29.1 million ordinary shares. Matco Foods is looking to expand its rice glucose capacity from 10,000 to 30,000 metric tonnes and protein plant from 1,000 metric tonnes to 3,000 metric tonnes. According to Faizan Ghori, the expansion would be completed by first quarter of 2019.