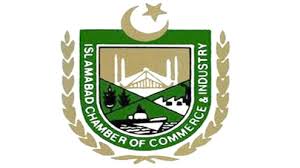 ISLAMABAD: A delegation of NICON Group of Colleges led by its Chairperson Aziz Fatima Naz visited Islamabad Chamber of Commerce and Industry (ICCI) and discussed to work with it for entrepreneurship development of the youth of the region.
Both the sides agreed to work together for providing internships to the students of NICON in the local industry and organise skills development and training courses for students to cater to the needs of local industry, said a statement issued here on Sunday.
Speaking at the occasion, Aziz Fatima Naz said that NICON Group of Colleges was the largest leading chain of skill based 'hands-on-training' providers for a range of vast short IT, technical and vocational trainings, linguistics, college/university entry tests i.e. IELTS, TOEFL, GRE, GMAT, NTS and business and management courses coupled with HR, IT and management consultancy solution providers to the corporate clients in Pakistan.
She further said that NICON had always led the market by introducing latest market driven IT, linguistics and management courses. She added that the group was determined to continue striving hard for arranging and ensuring comprehensive opportunities for the students related to their educational and personal development through its appropriate supportive learning environment.
She went on to say that NICON has the ability to strike a perfect synergy among the skills offering technical and vocational training with practical experiences, and that makes it different from other institutions. She added that NICON would like to work with ICCI to cater to the skilled manpower needs of the local industry.
Speaking at the occasion, ICCI Acting President Muhammad Naveed said that ICCI, in collaboration with various organisations, was already working for entrepreneurship development in youth and it was ready to work with NICON Group of Colleges to take such efforts to higher scales.
He said, "Our youth has great potential and they should be lured towards entrepreneurship so that they could make a prosperous career and make a useful contribution to the economic development of the country."
Both sides agreed to make joint efforts for helping students in the development of professional CVs and arranging for them training in web designing and various other technical professions.