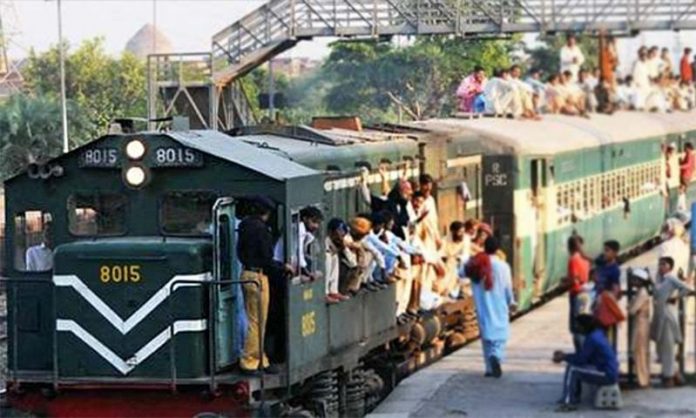 ISLAMABAD: Pakistan Railways (PR) has proposed Rs73 billion for ongoing and new projects in the next Public Sector Development Programme (PSDP) for the fiscal year 2018-19.
"We have proposed Rs70.5 billion for ongoing projects while Rs2.5 billion for new projects," official sources said.
They said that Rs5,861 million had been purposed for procurement of 585 Hopper Wagons and 20 bogie brake vans for coal transportation. "We have also purposed Rs8,863 million for procurement of 780 High Capacity Bogie (Hopper) wagons and 20 bogie brake vans for transporting coal," they said.
They said that Rs6558.524 million has been purposed for rehabilitation of 27 HGMU-30 class diesel-electric locomotives.
A sum of Rs7,142.102 million has been purposed for rehabilitation of rolling stock, tack, repairing of 800 coaches, 2,000 wagons and acquisition of land for railway container yard, station and a railway line from seaport to the coastal highway at Gwadar respectively.
The official said that Rs1,703.5 million has also been suggested in the PSDP for doubling of existing track from Port Qasim to bin Qasim Station, along with feasibility studies to connect Gwadar with Karachi, from Gwadar to Besima, and from Besima to Jacobabad via Khuzdar.
The sources said that Rs11,022.634 million has been purposed for preliminary design for up-gradation of mainline (ML-1), the establishment of dry-port near Havelian under the China Pakistan Economic Corridor and hiring of design vetting consultations and reopening of rail car from Kohat to Rawalpindi on an experimental basis.