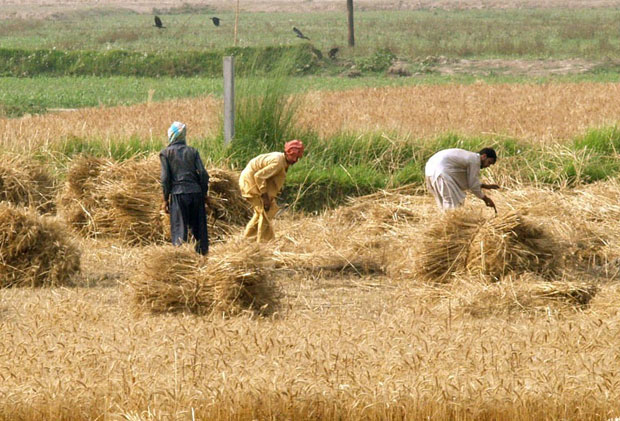 ISLAMABAD: The Federal Committee on Agriculture (FCA) will meet here on April 10 (Tuesday) to review the Rabi crops production and fix the targets for Kharif crops for the crop season 2018-19.
The meeting will take stocks of the production targets fixed for major and minor cash crops of the Rabi season including wheat, gram lentil, potato, onions and tomatoes for fulfilling the domestic requirements as well as to exports.
The FCA would fix the targets for major Kharif crops including cotton, sugarcane, rice, maize and minor crops like moong pulse, mash, chillies and other seasonal oilseed crops, said an official of the Ministry of National Food Security and Research.
Talking to media here on Sunday, he said that Minister for National Food Security and Research Sikandar Hayat Khan Bosan would chair the high-powered meeting, whereas the senior officials of the provincial governments, Gilgit Baltistan and Azad Jammu and Kashmir would attend the meeting.
He said that the representatives of the other departments like State Bank of Pakistan, Zarai Taraqiatie Bank Limited, Pakistan Meteorological Department, Indus River Water System Authority, Federal Seed Certification Department would attend the meeting.
The other departments and agencies involved in the supply of agriculture inputs like seed, fertilizers and pesticides would also attend the meeting and apprise it about the availability position of all inputs during the season, he added.
He further said that the provincial representatives would share the arrangements made by their respective governments for crops sowing during the season and action plan to enhance per-acre crop output and efficient use of inputs during the season.
It is worth mentioning here that the FCA is a high powered federal committee on agriculture mandated to oversee strategic measures for ensuring the food security in the country and held its two meetings annually.
The major objective of the meeting is to enhance coordination to consolidate the gains and ensure further progress in all sectors of agriculture development.