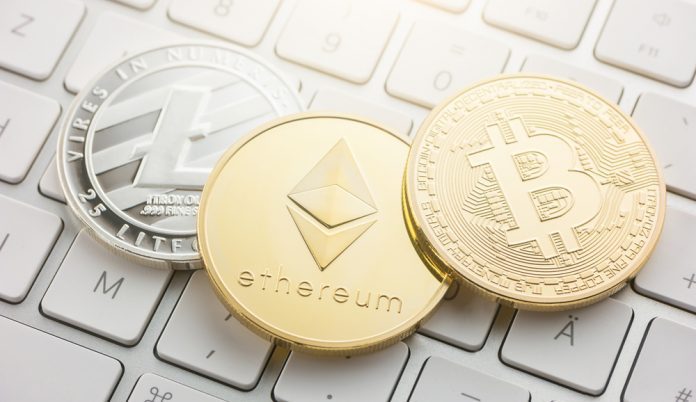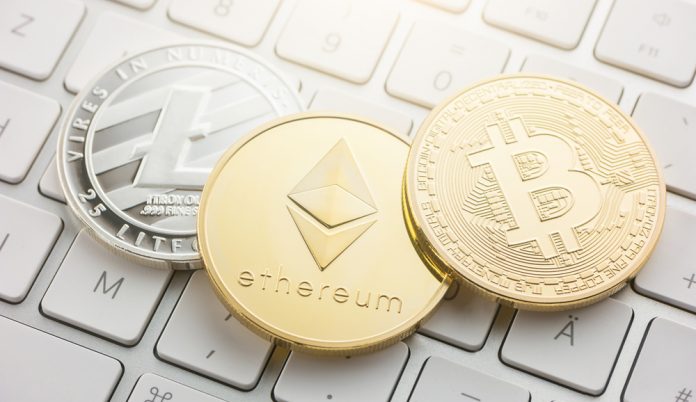 Last month, the State Bank of Pakistan in an announcement posted on its website, banned cryptocurrencies in the country.
In the statement, the central bank said, "All banks, development financial institutions, microfinance banks and payment system operators, payment service providers are advised to refrain from processing, using, trading, holding, transferring value, promoting and investing in virtual currencies/tokens."
What's surprising is that PakCoin, which is the only cryptocurrency from Pakistan is now up by 60 per cent. The founder of the company, 'Abu Shaheer', believes the ban worked in the company's favour as it generated more awareness about the use and benefits of cryptocurrencies.  "The traders gradually realized that the SBP [State Bank of Pakistan] hasn't (and cannot) ban cryptocurrency in Pakistan, which comes under the IT ministry," Lahore-based cryptocurrency trader Majid Ali said.
"What the State Bank has done is it has banned banks from entertaining crypto, so if you're not dealing via banks you [still] can own and trade virtual currencies," he said.
Sources within the IT ministry have said that the government plans to formally declare cryptocurrencies illegal in Pakistan. "Even before [the notice was sent out to banks] the SBP had long clarified that it had no intention of accepting virtual currency," a government official told Asia Times. "We have forwarded our recommendation for a ban on all forms of virtual currency trading, and proper legislation is being worked on."
However, while independent traders continue to do business in virtual currencies, local exchanges dealing with cryptocurrencies have had to shut themselves down.
The public exchanges depend on banks for deposits and withdrawals of money, and as they have refused to do business in cryptocurrencies, they are no longer function formally. This has meant that Urdubit, a cryptocurrency exchange that has operated in Pakistan since 2014, has had to close its bank account.
A representative of Urdubit told Asia Times that for all intents and purposes the central bank had already taken the steps needed to formally ban virtual currency trading in Pakistan.
"The SBP has essentially banned everything relating to crypto. They have informed banks not to deal with any entity dealing in crypto," the representative said on condition of anonymity. "This includes people working on blockchain-based projects. Since most blockchain innovation happens in public blockchains, dealing in anything, including smart contract-based platforms, can have their banks accounts shut regardless if they are trading or not," the person said.
Urdubit warned that freelance dealers would be most affected by the formal crypto ban, because the IT ministry hasn't accommodated payment gateways such as PayPal.
"It's a sad day in Pakistan. Many people were trading and earning. The freelancer community and the miners' community are the ones that will be most deeply affected. Essentially, the State Bank has pushed all the trading underground," the Urdubit representative said.
However, one major beneficiary of the central bank's action has been PakCoin, as its value has risen from $0.004352 on the day the SBP notice was issued to $0.007551 per unit on Friday, May 4.
The PakCoin founder, who goes by the alias 'Abu Shaheer', believes the central bank's notice actually worked in the currency's favor by serving "to expose PakCoin's name [which meant that] more people got interested in it."
Shaheer believed that global cryptocurrency trading trends also helped boost PakCoin's value. He said that the bullish market was the primary factor behind PakCoin's appreciation. "It's [PakCoin] already an undervalued coin. So its price should [continue to rise]. PakCoin is actively being used for mobile-phone credit top-ups," he noted.
The move against cryptocurrencies came around the same time the Reserve Bank of India issued a similar order to cut ties with any service dealing in cryptocurrencies. But the restrictions differ from major global economies such as South Korea and Japan, which are looking at regulating initial coin offerings (ICOs).
Crypto trader Majid Ali said that while legislation to ban virtual currencies in Pakistan would definitely hit trading volumes, there were alternative routes for dealing in such currencies.
"The government of Pakistan can't stop the trade in an international commodity that is accepted in other countries," he said. "The only thing the ban achieves is open transfer channels that can be used for other illegal activities."