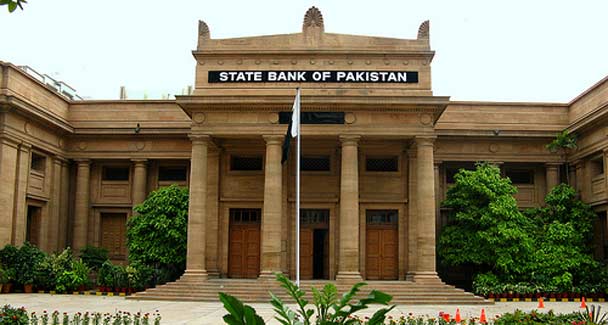 KARACHI: To rein in terror finance and avoid being placed on the Financial Action Task Force (FATF) 'grey list', State Bank of Pakistan is seeking assistance from security officials to keep an eye on the dubious inland movement of foreign currencies.
The central bank in letters addressed and sent to the Federal Board of Revenue (FBR), Federal Investigation Agency (FIA) and other border agencies asked them to take required action in the spirit of the law to lookout on inland movement of cash foreign currencies in immensity by uncertified individuals or entities, reported The News.
A source in SBP stated it could be safely deduced that these types of transactions were meant for terrorist financing or smuggling.
He added, "An immediate action is important in the wake of ongoing mutual evaluation by APG (Asia Pacific Group on Money Laundering) and FATF."
The sources disclosed the central bank had deemed foreign currencies smuggling as a challenge.
A source who had viewed the SBP letter shared the unfettered and unexplained inland movement of foreign currencies in bulk could serve as a channel of smuggling across borders.
The reasons for such a transportation could be several which could include settlement of hawala transactions.
The transportation of foreign currency in cash could have serious repercussions from the view of terrorism financing and money laundering via delivery of funds to forbidden individuals/entities.
Also, the source shared "Accordingly, there is a need for a pro-active approach to discourage the inland movement of foreign currencies and avert their potential damaging ramifications for our system. As would be appreciated, State Bank of Pakistan has already put in please necessary controls for movement of cash foreign currencies by both banks and exchange companies as part of their businesses."