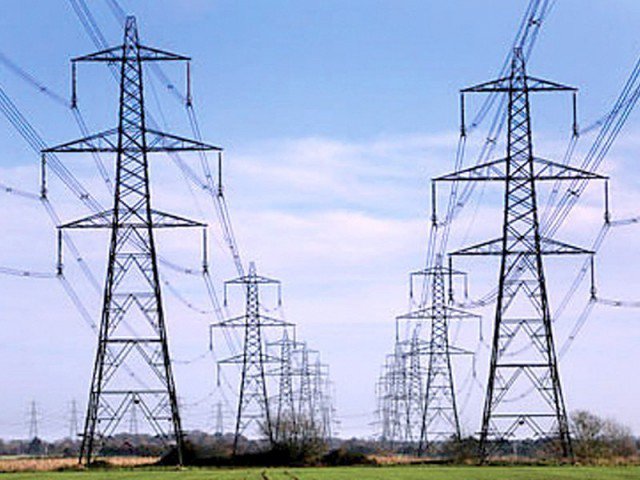 KARACHI: The PML-N government in its five-year tenure added over 7,000 megawatts of electricity to the national grid, revealed ministry of energy's document.
Power generation during the PML-N's tenure grew from 22,812MW in 2012-13 to 29,573 megawatts till February this year, reported The News.
Installed generation capacity saw a 30 percent rise in the last five years due to diversification in energy mix and power generation registered a 22 percent increase to 117,326-gigawatt hours (GWh) in 2016-17 against 2012-13.
The ministry of energy's document disclosed a major improvement in bill recoveries after a fall in transmission and distribution losses.
Average bill recovery remained over 90 percent during the five-year tenure of the PML-N.
Alternate Energy Development Board (AEDB) and Pakistan Power Infrastructure Board (PPIB) were involved in launching over thirty-nine projects having an investment between $9.9 billion between 2014 and 2018.
During the previous PPP government's tenure, it was able to attract $2.7 billion in the power sector during 2009-2013, as per the MoE document.
Also, the PML-N government worked on establishing new solar and wind energy projects in which eighteen wind power projects having a cumulative production capacity of 937.27MW reached commercial operation in last five years.
Six solar power projects having 418MW capacity were made operational during this period and bagasse cogeneration of 201.1MW was started by sugar mills.
But the PML-N government failed to stem the flow of rising circular debt, as it touched Rs573 billion by end of its tenure and impacted its efforts to improve power production and transmission.
When it came to power in June 2013, the PML-N government cleared Rs480 billion of the power sector's circular debt, which added 1,700 megawatts of electricity to the national grid.
And the outgoing government also presented Power Generation Policy 2015 to give incentives to domestic as well as foreign investors and eased the process to increase their participation in the development of power projects.
Hydropower share in energy mix decreased in last five years because of low water availability
And the PML-N government in 2015 initiated import of liquefied natural gas (LNG) due to being economical and fuel efficient compared to other petroleum products.
Currently, the LNG re-gasification of two floating storage re-gasification units stands at 1,200 million metric cubic feet per day.
It supplied 401mmcfd of RLNG to several power plants which included Halmore, Orient, Rousch, Kot Addu Power, Saif, Sapphire, Balloki, Bhikki, Haveli Bahadur Shah during first eight months (July-February) of FY 2017-18 and the rest was supplied to transport, industrial sector and fertilizer plants.