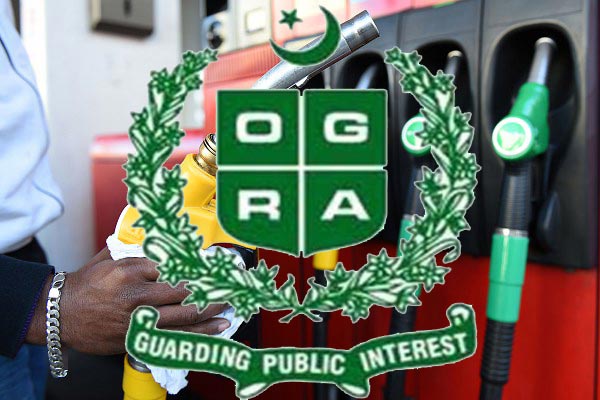 ISLAMABAD: The Oil and Gas Regulatory Authority (OGRA) has jacked up gas prices for domestic consumers by 300 per cent while 30 a per cent record increase has been made for commercial, industrial, power and other sectors, sources said.
OGRA has made the hike while raising by average gas price Rs4 per Million British Thermal Unit (MMBTU) and has set the new gas price at Rs629/MMBTU.
Although former Pakistan Muslim League-Nawaz (PML-N) government artificially maintained the gas price for the last four years, however, ex-Prime Minister Shahid Khaqqan Abbasi at the end of the constitutional tenure of his government during the month of May 2018 has approved to collect Rs 117 billion from gas consumers in four instalments.
The sources also said that the masses will have to bear Rs 160 billion heavy burden due to this gas price hike while a flood of inflation as result to this hike will also appear in the country to add woes and worries following an approval of the previous government.
It is further learnt that Sui Northern Gas Pipelines Limited (SNGPL) will collect Rs11 billion from its consumers and Southern Gas Company Limited (SSGCL) will collect Rs10 billion on account of gas theft and leakages.
Similarly, to gain public/voters sympathy during upcoming general elections 2018, outgoing PML-N government launched new gas schemes and for this Rs23 billion will be collected from the masses.
Sources said OGRA has forwarded a copy of decision about the new gas prices to the federal government and also made it clear that no change will be made in the said decision of OGRA regarding the gas price hike.
A copy of OGRA decision has further transpired that the gas consumers of the country will have to bear burden due to no change in gas prices during last four years. More, provision of cheapest gas to domestic gas consumers has been ended as gas tariff for domestic gas consumers has been increased by 300 %  to end the discriminatory attitude towards other gas consumers deprived of natural gas facility.
OGRA  in its new decision has made 50% increase  in the gas price and fixed it at Rs 314/mmbtu for the first slab of domestic consumers, while OGRA has jacked up the price by 300pc for the second slab and fixed the price for the second slab at Rs629/mmbtu, and price for the third slab has been set at Rs629/mmbtu after 30pc increase. Furthermore, the tariff for Roti Tandoor has witnessed 300 pc increase, the tariff for the gas to be used in general industry, power sector, cement, CNG and fertilizer plants has been increased by 30pc in the fresh approval of OGRA.
It is worth mentioning that OGRA while changing national gas price mechanism has separated cost of gas for SNGPL and SSGCL. Also, during next financial year, the first instalment of Rs 29bln will be collected.
Besides, OGRA has sought details from the federal government about the use of an amount of Rs 150bln earlier collected from consumers under the head gas infrastructure development cess (GIDC).
Sources further said that the PML-N government has used GIDC amount in Metro Bus and other projects. The only solution to save all categories of the gas consumers from the new gas price hike lies in Rs 160bn worth subsidy by the caretaker government and there are fewer chances of it, said sources.