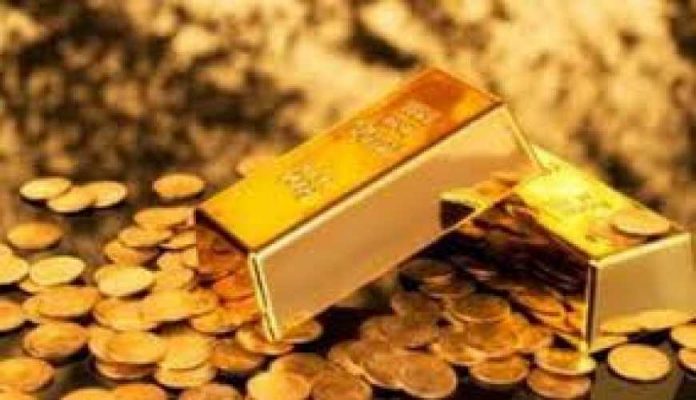 BENGALURU: Gold prices rose to a one-week high early on Wednesday, rebounding from a seven-month low touched in the previous session, as the dollar softened, stoking demand for the yellow metal.
Spot gold was up 0.3 percent at $1,256.23 an ounce as of 0430 GMT. It earlier rose to as high as $1,260.43, a one-week high. The yellow metal fell to its lowest since Dec. 12 at $1,237.32 in the previous session.
U.S. gold futures for August delivery were 0.4 percent higher at $1,258.10 an ounce.
The dollar index, which measures the greenback against a basket of six major currencies, was down 0.1 percent at 94.536.
A weaker greenback supports bullion as the dollar-priced commodity becomes less expensive for investors holding other currencies.
Meanwhile, Asian stocks were on shaky ground on Wednesday as the spectre of a Sino-U.S. trade war haunted investor ahead of a July 6 deadline for U.S. tariffs on billions of dollars' worth of Chinese imports.
China is putting pressure on the European Union to issue a strong joint statement against President Donald Trump's trade policies at a summit later this month but is facing resistance, European officials said.
Investors are also awaiting minutes of the June U.S. Federal Reserve meeting which is due on Thursday and the U.S. non-farm payrolls data on Friday.
Holdings of SPDR Gold Trust, the world's largest gold-backed exchange-traded fund fell 0.73 percent to 803.42 tonnes on Tuesday.
In other precious metals, silver was up 0.1 percent to $16.04 an ounce and palladium gained 0.6 percent to $945 per ounce.
Platinum was 0.1 percent higher at $837.80 an ounce. The metal fell on Tuesday to the lowest since December 2008 at $793.