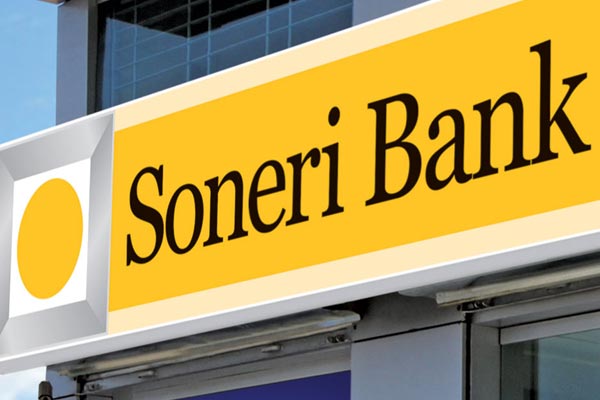 Soneri Bank Limited's profits for the half-year ended on June 30, 2018, have increased by 20.2 per cent as the company reported a profit of close to Rs965 million, compared to profits of Rs812 million a year ago as on June 30, 2017.
Interest earned by the bank improved by 8.88 per cent over the year, while the expenses incurred to generate that interest outpaced the growth in interest earned, having grown by close to 12 per cent, thereby generating a net interest income growth of about 3.8 per cent over the year. After taking into account the reversal of provisions, that growth goes up to 6.7 per cent.
Non-interest income, on the other hand, fell for the bank as the company reported a negative growth of 12.48 per cent under this head. While the bank's income from fees, commissions and brokerage income grew, along with income from dividends and that from its dealings in foreign currencies, the bank's gains from the sale of securities fell by a significant 65 per cent, causing the bank's non-interest income to fall from what it earned a year ago. Non-interest expenses, on the other hand, grew by 5.35 per cent.
As a result of the growth in interest income, the bank was able to post a pre-tax profit of Rs 1.624 billion, a 12 per cent growth over the pre-tax profits posted a year ago.
Similarly, profit after taxation grew by 20.22 per cent, leading the company to declare an Earnings per share (EPS) of Rs 0.8853 compared to an EPS of Rs 0.7364 declared last year.