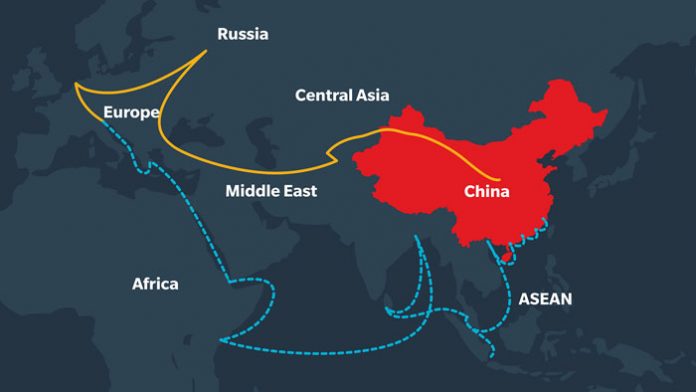 BEIJING: Russia is China's major partner in the implementation of the Chinese government's development strategy Belt and Road Initiative, Yu Jun, adviser at the Chinese Foreign Ministry's Department of European-Central Asian Affairs, said on Saturday.
"Russia remains China's most important partner within the Belt and Road Initiative, and the high level of the political relations between the two countries has opened the door to comprehensive mutually beneficial cooperation," Yu said at the Russia-China investment cooperation forum, which is currently underway in Beijing.
He said that the Chinese side was happy with the results of Russia-China bilateral cooperation, which the population of the two countries had contributed to. "The trade and economic relations between the two countries have stabilized and remain steady. For seven years already, China has remained Russia's major trade partner," Yu specified.
He went on to say that both China and Russia supported open regional policy and stable global development.
Yu recalled that the two sides had achieved significant progress not only in the cooperation related to the BRI, but in the cooperation within the Eurasian Economic Union as well, over the past few years.
The Belt and Road Initiative was first announced by Chinese President Xi Jinping in 2013. It aims at strengthening the cooperation between the Eurasian countries and accelerating economic growth. On Wednesday, Russian President Vladimir Putin accepted Xi's invitation to attend the second summit of the initiative, scheduled for 2019.