LAHORE: In an exclusive interview with Profit, Ignite's Chief Executive Officer Yusuf Hussain shared his vision of how the 'national' tech fund plans to bring about a technology-fueled revolution in the country.
Ignite National Technology Fund, or simply, Ignite (formerly National ICT R&D Fund) is a non-profit company owned by the Government of Pakistan and administered by the Ministry of Information Technology and Telecommunication.
The fund provides grants to startups and innovates projects, operates incubators, and digital skills training programs through private sector partners, commissions' studies that inform public sector policy and undertakes outreach to enable innovation and spread awareness about its programs amongst industry, academia, media and policymakers.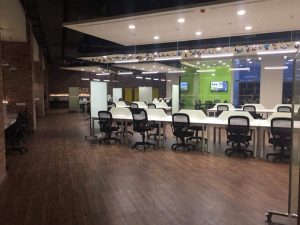 Let's take a closer look at how Ignite operates, the factors it considers before funding a startup, how it monitors the progress of those startups, and what it plans to achieve in the short and long term.
Primary factors which Ignite looks at before funding or supporting a startup
First, Ignite determines if the proposal is technologically innovative and attempts to solve a meaningful problem or avail a significant opportunity. Internal and external technical, financial, and Monitoring and Evaluation (M&E) experts determine whether the project team will be able to develop the proposed technology within the stipulated budget and timeline.
Second, it validates proposed expenditures against prevailing rates, checks for piracy, and agrees on a series of milestones to monitor performance.
Third, in the case of commercial projects, it looks for market analysis and commercial partners, that help validate the commercial opportunity, if and when the technology is developed. Final approval is provided by a Board sub-committee with notification to the full Board, comprising industry, research, and government leaders.
Top industries supported
In conversation with Ignite CEO Yusuf Hussain, it was revealed which industry had the most startups supported through the fund.
"Leading verticals that Ignite has funded are Health, Education, Energy, Agriculture and Telecom. It should be pointed out that Ignite is a technology fund whose mandate is to fund ICT R&D, and therefore,  its focus is on the next wave of technology innovation, sometimes described as the Fourth Industrial Wave, which includes Artificial Intelligence (AI) and Big data, Robotics, Internet of Things (IoT), Blockchain, Augmented and Virtual Reality (VR), Implantables and Wearables, Cloud Infrastructure and Cybersecurity", said Ignite's CEO.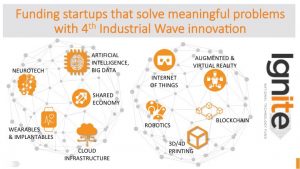 "These technologies solve problems and target opportunities in various verticals", he added.
Monitoring and Evaluation of Projects
Following a rigorous initial process of acceptance, which includes definition of clear milestones and tangible deliverables, each project is regularly evaluated by a separate team of technology monitoring experts.
Mentorship is also provided in the shape of coaching, networking, and facilitation with government agencies wherever possible. The big 4 auditing firms and the Auditor General of Pakistan (AGP) perform audits.
Ignite's 5-year plan for the IT industry in Pakistan
Over the next 5 years, Ignite plans to graduate 850+ startups, and fund another 100+ startups and innovative projects, which are expected to have a substantial impact on employment generation, revenue growth, and also on national well-being by solving meaningful challenges like access to clean drinking water, energy efficiency and water conservation.

Ignite was established in 2007 and is funded by mobile telecom operators, landline telecom operators and internet service providers, ISP, in Pakistan by the government's mandate.
Its biggest project is perhaps the five national Incubation Centres (NICs) that it has opened in Lahore, Karachi, Islamabad, Peshawar, and Quetta.