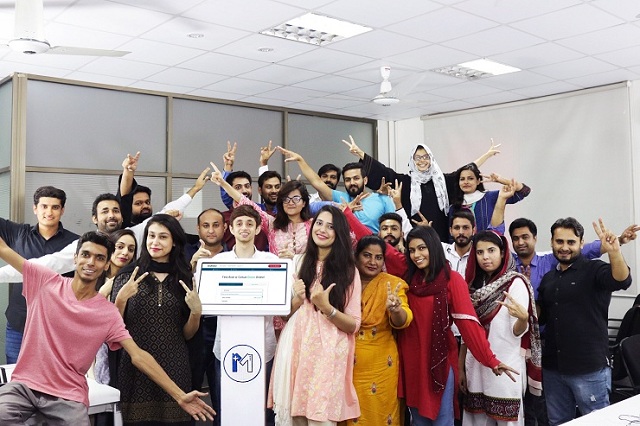 Marham, a Pakistani healthcare startup, has won the audience choice award at the Google Demo Day Asia held in Shanghai on Sunday.
The audience at the demo day was also given a chance to vote for their favourite startup. Among the 10 startups participating in the event, the audience choice award went to Marham from Pakistan.
Marham.pk is a leading digital healthcare platform that helps people of Pakistan find, book and consult doctors online. The startup was established three years ago with an aim to transform healthcare experience and to facilitate the people of Pakistan.
Marham Founder Ehsan Imam on the occasion said, "It feels surreal to be recognized by the audience at the Google Demo Day. I owe this award to my entire Marham Team who have taken us to this point. We are now more motivated than ever before and this recognition will not only help us achieve global outreach but will also enable us to have a greater social impact in Pakistan."
Earlier last month, Marham was the only startup from Pakistan invited to pitch at the Google Demo Day Asia. The team made full use of this opportunity by making Pakistan proud on the stage of the Demo Day.
The founder said this award was a message to the entire world that the startup ecosystem in Pakistan was thriving with successful and brilliant entrepreneurs.
It is pertinent to mention that the Demo Day Asia journey is not over yet, as all finalists still have a chance to succeed following their presentations on the global stage. Startups from past eight demo days have raised over $279 million, while startups in the Google for Entrepreneurs Network have raised over $1.8 billion in funding, besides creating 20,000 new jobs globally.