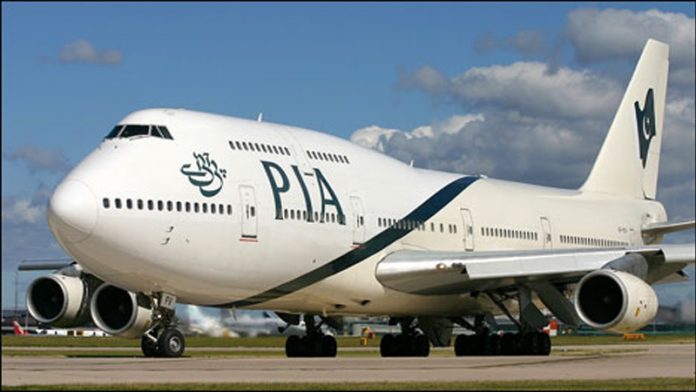 LAHORE: Pakistan International Airlines Corporation Limited (PIACL) has been placed in the defaulter's segment from October 10th (today) at the Pakistan Stock Exchange (PSX) for failing to hold an annual general meeting and submitting annual audited accounts for the financial year ended December 2017.
According to the rules of the Pakistan Stock Exchange (PSX), listed companies failing to submit annual audited accounts for the preceding financial year and not holding an AGM would get placed in the defaulter's segment.
The stock exchange gives 90 days for company's placed on the defaulter's segment to rectify non-compliance of the rules mentioned above, otherwise, it would initiate further action against PIACL.
Also, when placed on the defaulter's segment, "the Exchange shall only initiate actions under Regulation 5.11.2(a) and 5.11.2(b).
However, if such company fails to submit its annual accounts for two consecutive years, trading in shares of the company shall be suspended immediately by the Exchange and the company shall be given 90 days to rectify the non-compliance, failing which, the Exchange shall initiate further actions against the company commencing from Regulation 5.11.2(e)," read the notification.
A separation notification sent to the exchange by National Clearing Company of Pakistan Limited (NCCPL) said, "Where a Security that has been quoted on the defaulter's segment of the Exchange and notified to the Company, such Security shall not be eligible for trading in the SLB Market from the date it has been placed on the defaulter segment. However, all open SLB Contracts shall be released on Accelerated Maturity Date and/or Maturity Date as the case may be."
In an article published by Profit in end of August, it was reported Pakistan International Airlines (PIA) was facing a loss before tax of Rs54.2 billion for the eleven-month period from September 2017 to July 2018, as financial woes continue amid reported mismanagement and interdepartmental conflicts.
Data available with Profit revealed a 29.13 per cent increase in loss before tax compared to Rs41.9 billion for the similar period of last year.
According to the data, fuel cost standing at Rs34.8 billion and other operating cost standing at Rs89.4 billion for the period has increased by 26.3 per cent and 10 per cent respectively on a Year on Year (YoY) basis. Loss from operations for the period stood at Rs38.6 billion, up 33 per cent YoY.
PIACL shares were trading at Rs4.07, down Rs0.87 (-17.51 percent) from Tuesday's close. KSE-100 index was trading at 38,200.21 points, down 304.63 points (-0.79 percent) at the time of filing this report.