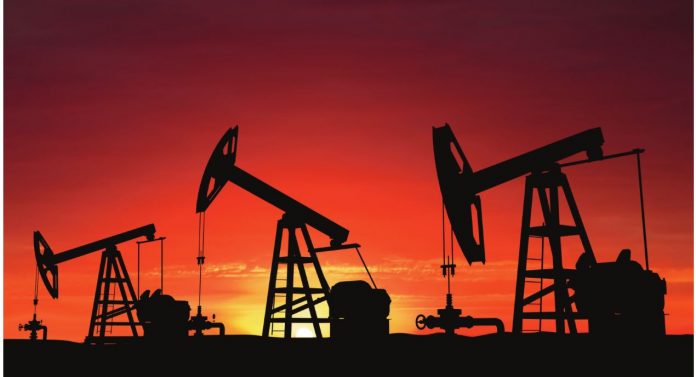 TOKYO: Oil prices rose on Friday slightly reversing two days of declines in the previous sessions driven by sharp falls in equity markets and indications that supply concerns have been overblown but were still on track for a weekly fall.
Brent crude futures rose 33 cents, or 0.4 percent, to $80.59 a barrel by 0256 GMT. The contract fell 3.4 percent on Thursday, dropping to as low as $79.80, its weakest since Sept. 24. It is heading for a 4.2 percent decline this week, the first weekly drop in five.
U.S. West Texas Intermediate (WTI) crude futures were up 26 cents, or 0.4 percent, at $71.23 a barrel, after falling 3 percent in the previous session to the lowest since Sept. 21. WTI is on track for a 4.2 percent decline this week, also the first weekly drop in five.
Wall Street extended its slide into a sixth session and a global equity index fell to a 1-year low on Thursday as investors feared an escalating U.S. trade war with China and risks from a recent climb in interest rates.
Japan's Nikkei was down 0.5 percent on Friday.
On the oil front, U.S. crude inventories rose by 6 million barrels last week, the Energy Information Administration said, more than double analysts' expectations of a 2.6 million-barrel increase.
The Organization of the Petroleum Exporting Countries (OPEC) cut its forecast of global demand growth for oil next year for a third straight month, citing headwinds facing the broader economy from trade disputes and volatile emerging markets.
OPEC sees the oil market as well supplied and is wary of creating a glut next year, the group's secretary-general said on Thursday.
In the U.S. Gulf of Mexico, producers had cut output by 40 percent on Thursday due to Hurricane Michael, according to the Bureau of Safety and Environmental Enforcement, even as some operators began returning crews to offshore platforms.
The cuts represent 680,107 barrels per day of oil production, the bureau said, citing reports from 30 companies.
Michael crashed ashore Florida on Wednesday as the third most powerful hurricane to strike the U.S. mainland, leaving seven people least. It has since weakened to a tropical storm.