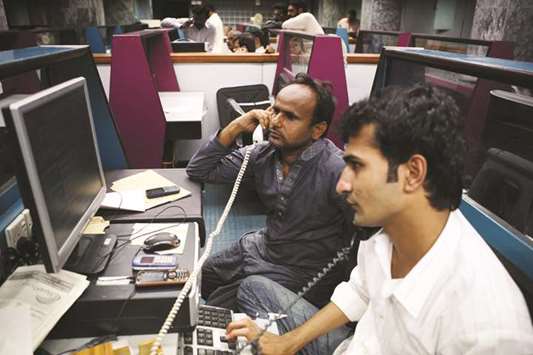 PSX chairman says best companies of the world achieved operational excellence that gave them an edge over traditional corporations
KARACHI: Fresh economic measures taken by the new government has revived the confidence of investors at the Pakistan Stock Exchange, said PSX Chairman Suleman Mehdi during the 'Pakistan Operational Excellence Summit 2018' held on Tuesday at a local hotel in Karachi.
Speaking as the chief guest, he said the government recently addressed the concerns of equity investors to quell the uncertainty, which is the worst phenomenon in the business of stock market.
He said the direction of the government has been outlined, as it decided to seek help from the International Monetary Fund (IMF) as well as other countries, aiming to revitalise business activities with a new lease of life in the country.
"Operational excellence is an indispensible field of the business to boost the bottom line of the corporations, hence local corporations should consider operations as the backbone instead of considering it as an ordinary department," he emphasised, adding that top companies of the world with growing market capitalization achieved operational excellence that gave them an edge over traditional corporations.
The main objective of the Pakistan Operational Excellence Summit 2018, was to prepare a management team; equipped with operational business strategy, implementing the change in their organisation's processes and systems and also adding values to the lives of stakeholders.
A fraternity of inspirational speakers, operational excellence and transformation leaders, and corporate experts from some of the biggest national and global organisations attended the summit and spoke to the audience.
They highlighted the significance and means of achieving a hybrid model for cost containment, operational output and stable workforce.
"Pakistan is a promising country with talented human resource having potential to reach the level of developed countries. It should start implementing best operational practices in business along with consistent acquisition of advance knowledge of strategy," said by Turkey's EFESO Senior Manager Ahmet Aydin.
National Foods Limited's Integrated Supply Chain Director Shakaib Arif said, "The summit is a unique experience of its kind and will play an instrumental role in developing the businesses in general and supply chain in particular."
Management and Business Excellence Consultancy (MNBEC) CEO Abdul Rehman shared his vision behind the need of Pakistan operational summit. He stated, "The way we spend our day in business defines our destiny. In order to bring excellence in every operational step, we need to adopt cultural elements which ensures growth and sustainability."