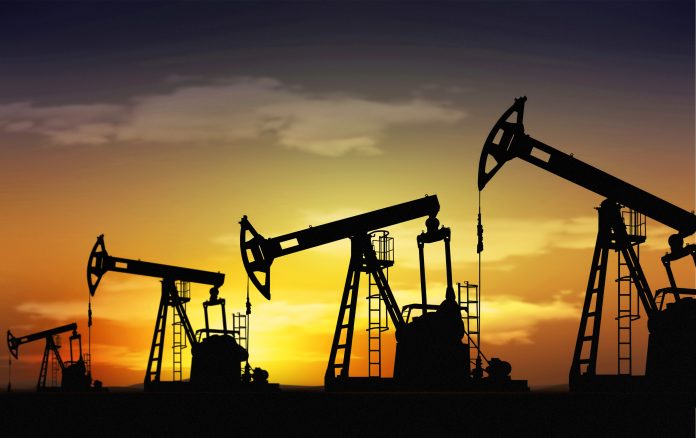 SINGAPORE: Oil markets slipped again on Wednesday, extending losses from a 7 percent plunge the previous session as surging supply and the spectre of faltering demand scared off investors.
U.S. West Texas Intermediate (WTI) crude oil futures were at $55.50 per barrel at 0514 GMT, down 19 cents from their last settlement.
International benchmark Brent crude oil futures were down 22 cents at $65.25 per barrel.
Crude oil has lost over a quarter of its value since early October in what has become one of the biggest declines since prices collapsed in 2014.
The slump in spot prices has turned the entire forward curve for crude oil upside down.
Spot prices in September were significantly higher than those for later delivery, a structure known as backwardation that implies a tight market as it is unattractive to put oil into storage.
By mid-November, the curve had flipped into contango, when crude prices for immediate delivery are cheaper than those for later dispatch. That implies an oversupplied market as it makes it attractive to store oil for later sale.
Oil markets are being pressured from two sides: a surge in supply and increasing concerns about an economic slowdown.
U.S. crude oil output from its seven major shale basins is expected to hit a record of 7.94 million barrels per day (bpd) in December, the U.S. Department of Energy's Energy Information Administration (EIA) said on Tuesday.
That surge in onshore output has helped overall U.S. crude production hit a record 11.6 million bpd, making the United States the world's biggest oil producer ahead of Russia and Saudi Arabia.
Most analysts expect U.S. output to climb above 12 million bpd within the first half of 2019.
The surge in U.S. production is contributing to rising stockpiles.
U.S. crude stocks climbed by 7.8 million barrels in the week ending Nov. 2 to 432 million as refineries cut output, data from industry group the American Petroleum Institute showed on Tuesday.
The producer cartel of the Organization of the Petroleum Exporting Countries (OPEC) has been watching the jump in supply and price slump with concern.
OPEC has been making increasingly frequent public statements that it would start withholding crude in 2019 to tighten supply and prop up prices.
That puts OPEC on a collision course with U.S. President Donald Trump, who publicly supports low oil prices and who has called on OPEC not to cut production.