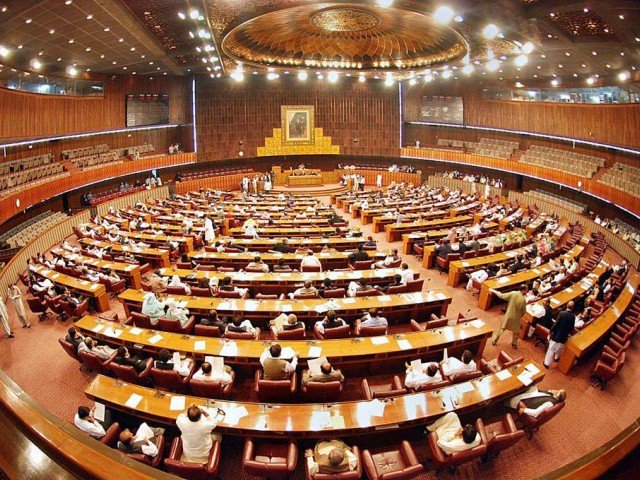 State minister attributes the fall in exchange rate to the deterioration in balance of payments during last fiscal
ISLAMABAD: State Minister for Finance and Revenue Hammad Azhar said on Wednesday that the value of rupee depreciated by 7.7 per cent against the dollar during the tenure of the current government.
Answering a question of Senator Mian Atteeq Shaikh during the Senate's question hour, he said State Bank of Pakistan (SBP) has the mandate to independently manage the currency while the dollar appreciated or depreciated as per demand and supply situation.
He said the depreciation in exchange rate during Fiscal Year 2017-18, has been due to a notable deterioration in the country's balance of payments. "The current account deficit amounted to $12.6 billion and $18.98 billion during fiscal year 2016-17 and 2018-19 respectively, which resulted in pressure on the Pak Rupee and its resultant devaluation," the state minister mentioned.
He said the government was pursuing a monetary tightening mechanism to curb aggregate demand so that the current account deficit could be reduced. In addition, he added, the government has taken administrative measures to reduce import volume.
Recently, the SBP has withdrawn the facility of advance payments against imports and has imposed 100pc cash margin requirement on import of various non-essential items, he informed the Senate. In the past, he added, the government had imposed custom duties on luxury items.
In the amended Finance Bill 2018, he said the government again proposed to increase the duties on import of luxury items to curb the imports, whereas the export industries have been incentivized to boost exports.
The depreciation of Pak Rupee against the US Dollar along with the increased policy rate and other administrative measures mentioned above would help contain domestic demand in general, and reduce the imbalances in the country's external accounts in particular, he stated.
Giving details of last five years, Hammad Azhar noted that the rupee-dollar closing rate was Rs98.80 during the Financial Year 2013-14. "Rupee exchange value depreciated by 13.7 per cent during FY 2017-18, as compared to the depreciation ratio of 2.9 per cent during FY 2015-16 and FY 2014-15.