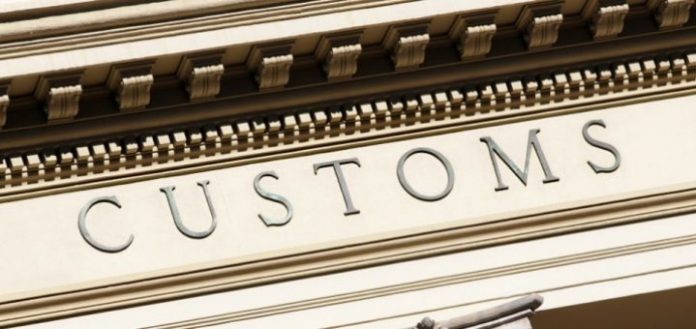 ISLAMABAD: The Commerce Ministry has proposed to gradually lower down the custom duty on around 4000 tariff lines, it has been learnt through reliable sources within the ministry.
Sources told that the federal cabinet is likely to give approval of National Tariff Policy in Thursday's meeting. Prime Minister Imran Khan will chair the federal cabinet meeting and 8 agendas would be presented for approval.
Ministry of Commerce will present the National Tariff Policy for approval as sources stated that ministry has proposed to lower down the customs duty on around 4000 raw material within the passage of three years.
Presently, there are 241 export oriented raw material which have 3 to 20 per cent customs duty and the tax department is collecting more than Rs20 billion in taxes. Commerce Ministry has proposed to reduce custom duties to 0 to 16 per cent.
The ministry has also proposed to re-fix customs duty on 1400 Tariff lines which have 16 and 11 per cent custom duties, meanwhile, the government is collecting around Rs3 billion from these.
Besides this, there are 2300 items which have 3 per cent duties and it has been proposed to reduce the duty within the period of three years.
Government will bear Rs40 billion revenue impacts on fiscal year 2019-20, Rs33 billion in 2020-21 and 2021-22.
Tariffs play an important role in enhancing export competitiveness and productivity of the domestic industries. Although Pakistan has liberalised its tariff regime since 2005, the tariff structure remains complex and needs to be simplified, sources implied.
Sources told that the National Tariff Policy is expected to make exports more competitive and facilitate participation of local manufacturers, including SMEs in global and regional value chains.
This policy will be an integral part of the upcoming STPF 2018-23. The objective of the draft policy is to simplify and rationalize the existing tariff structure for enhancing the efficiency of existing domestic activities, especially in manufacturing sector and simultaneously, to ensure predictability and transparency.
On the other hand, sources told that Federal Board of Revenue (FBR) is reportedly unhappy over the policy. According to an official at the Ministry of Commerce and Textile, since FBR has been dealing with tariffs related to trade in the past, the board is unsatisfied over the policy framed by the commerce division for the first time.
"Making policy related to exports/imports is purely mandate of the commerce ministry. Unfortunately the tariffs have previously been decided by FBR and other ministries," said the official.
"FBR has been concerned about the generation of revenue thus importing regulatory duties and other taxes without examining that how the same would hamper manufacturing industry and overall exports. This is the commerce division which cares about exports, imports, trade and industry in the country," he said, adding that trade policy made the first time around would significantly improve economic activities in the country.
The ministry and FBR have previously been opposing each other over imposition of regulatory duties and overall rationalization of imports.
Documents further stated that cabinet also take up the matter of allocation of technical supplementary grant to Pakistan Broadcasting Cooperation, re-constitution of search committee for appointment of VC in Shaheed Zulfqar Ali Bhutto, appointment of three non-executive independent directors in central power purchasing agency, appointment of member Finance in National Highway Authority (NHA) as well as technical member-1 drug court Quetta, Balochistan.
In addition to this, cabinet is also expected to take up the matter of fencing and lighting of Pakistan Afghan border and Gilgit Baltistan governance reforms.