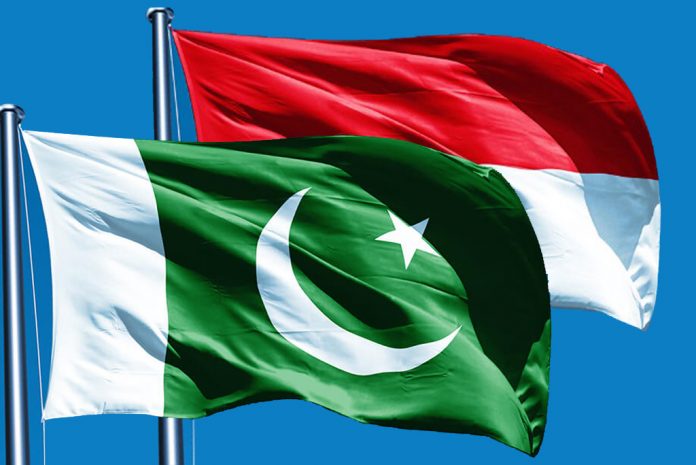 ISLAMABAD: Advisor to the Prime Minister on Commerce, Textiles and Investment Abdul Razak Dawood on Wednesday said that Indonesia had notified unilateral concession on 20 tariffs to Pakistan to provide more market access through expansion of Preferential Trade Agreement (PTA) between the two countries.
After successful negotiations between the two countries, Indonesia has agreed and notified the unilateral concession on 20 tariff lines for providing market access on textile and agriculture items including rice, mangoes, citrus, demin fabric, ethanol, home textile and towel, the adviser said while addressing to a press conference here.
He said the Indonesia-Pakistan Preferential Trade Agreement (PTA) was signed in February 2012. He said that after this trade facility, there would be a further increase of around $150 million in Pakistan's exports to Indonesia.
The advisor said that Pakistan wanted to get market excess in China, Japan, Indonesia and South Korea to increase the country's exports volumes for narrowing the trade gap for economic development of the country.
He said the government was committed for narrowing the trade deficit and in this regards, "We initiate the comprehensive strategy to get market access in potential markets of the world." The advisor hoped that there would be around $1 billion Foreign Direct Investment (FDI) in the country in coming two years due to prudent economic policies of the government.
Replying to a question, he said that a delegation of Suzuki Japan during its recent visit agreed to invest $450 million in auto sector in the country.
He said that French company Gemalto had signed agreement to invest $300 million in hi-tech for animation in Pakistani passport. Abdur Razak Dawood said that the Ministry of Commerce had evolved a comprehensive national tariff policy, which would be presented before the Cabinet for approval on Thursday.
To a question, the advisor said he would visit Japan accompanied by a high business delegation in second of December to negotiate on market access to Pakistani goods.
He added that priority of the government was to provide market competitiveness for increasing country's exports and to get market access in foreign potential markets. Razak said that the European Union gives us huge market access through Generalized Scheme of Preference (GSP-Plus) for increasing local exports.