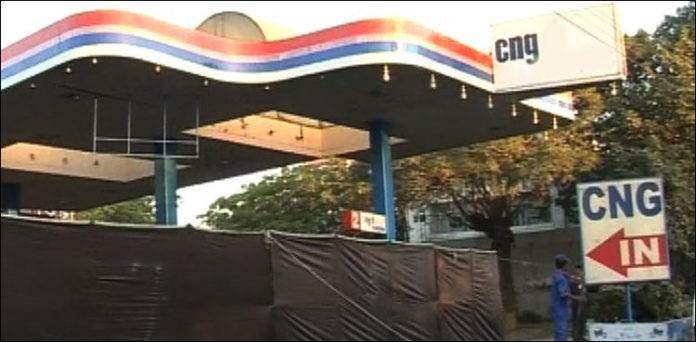 The CNG associations are all set to protest tomorrow (Wednesday) as the Sui Southern Gas Company (SSGC) has announced to halt gas supply to CNG stations across Sindh for an indefinite period of time.
The SSGC spokesperson said in a statement on Tuesday that supply to CNG stations would remain discontinued for an indefinite period of time due to technical faults in the field, adding that the gas supply would also remain suspended for three months to the industrial units run by the captive power plants in Karachi.
"Steps are underway to restore gas supply for commercial and domestic consumers with full pressure," the spokesperson said.
Meanwhile, the CNG associations announced to protest outside the SSGC office against the repeated supply halt. "The repeated gas supply disruption has badly affected our businesses," said leaders of the CNG associations.
Reacting over SSGC's decision of halting gas supply to Karachi's industrial units, business community leader Siraj Qasim Teli said, "It is lamentable that despite Prime Minister Imran Khan's assurances of undisrupted gas supply, it has been halted for three months."
He urged the prime minister to take notice of the matter and ensure supply of gas to the industrial units in the metropolis.