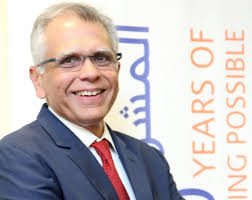 ISLAMABAD: The Ministry of Finance (MoF) is considering approaching the federal cabinet over the appointment of Arif Usmani as National Bank of Pakistan (NBP) president following the Supreme Court's (SC) decision against the bureaucrats keeping dual nationalities.
The SC in its landmark decision on Saturday asked the federal and provincial governments to set deadlines for civil servants with dual nationalities to either give up their job or the second nationality. Besides, the apex court ruled that in case a non-Pakistani is to be engaged in employment, then the concerned cabinet's permission should be secured.
Sources said that the MoF would again secure cabinet's approval over the appointment of Arif Usmani as NBP chief in the upcoming meeting as Usmani holds a Canadian nationality. The government has asked him to relinquish the second nationality and assume the office but he seems unwilling to do so, they added.
After the court decision, the finance ministry will take permission from the cabinet as relaxation has been given on exceptional cases. The federal cabinet in the last week of November had appointed Usmani as new NBP head, however, the finance ministry did not issue the notification in this regard.
It is pertinent to mention here that incumbent government had removed Saeed Ahmed, a close aide of former finance minister Ishaq Dar, from the position of NBP president in August citing that the previous government had not taken the approval from the federal cabinet.
It is also worth mentioning here that the successive governments have appointed the NBP chief from outside the bank and ignored the senior officials already working in the bank.
Profit reached out to Usmani for his comments but he did not reply. Attempts were also made to contact Federal Minister for Finance Asad Umar and PM's Spokesman Iftikhar Durrani, but no reply was received.