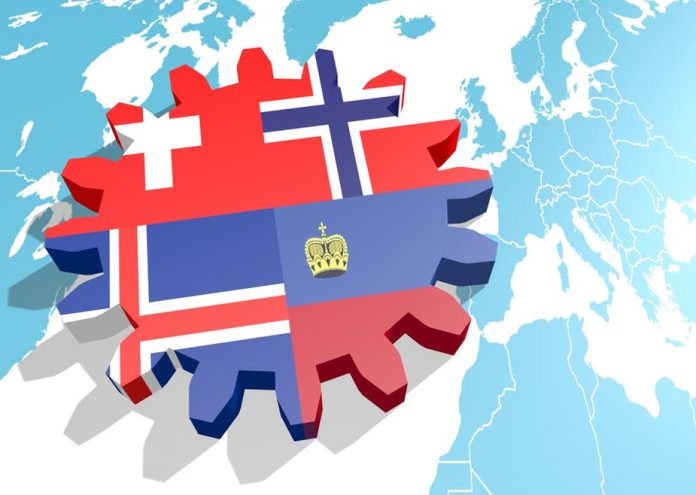 ISLAMABAD: The European Free Trade Association (EFTA) – a trade organisation consisting of Iceland, Liechtenstein, Norway and Switzerland – has shown its interest to sign a Free Trade Agreement (FTA) with Pakistan, Pakistan Today has learnt.
According to sources, EFTA has asked the officials concerned to initiate negotiations on the FTA as they want to enhance trade relations with Islamabad. "Pakistani officials in Geneva are also in touch with the representatives of the four-country block," they said.
The value of EFTA-Pakistan merchandise trade (imports plus exports) amounted to $573 million in 2017. Pakistan's export volume is $218 million to the four-country block while their exports lie at $355 million.
The four countries, on a yearly basis, import $360 billion worth of products; however, Pakistan's share is a mere 0.7 per cent of it. Pakistani exports mainly consist of textiles and apparel articles whereas top imports from the countries include pharmaceutical products, machinery, watches and precious stones.
Earlier in 2012, Pakistan and the EFTA states had also signed a joint declaration on cooperation.
Sources said that Pakistan could get a "huge market" in the four-country block, especially in Norway, as statistics show that the bilateral trade between Pakistan and Norway, an important partner of EFTA, was at $128 million in 2017.
Pakistani exports to Norwegian were at $105 million, whereas Norwegian exports to Pakistan were at $19 million, they said, adding: "EFTA is also negotiating with neighbouring India and is singing FTAs in order to enhance trade relations with Asian countries."
EFTA has signed 29 FTAs with 40 counties outside Europe and EFTA states have also signed a pact with European countries which covers four freedoms — free movement of goods, services, persons and capital — throughout 31 EEA states.
In addition, the agreement between EFTA and EU also covers cooperation in other important areas such as research and development, education, social policy, environment, consumer protection, tourism and culture, collectively known as "flanking and horizontal" policies.
The agreement guarantees equal rights and obligations within the internal market for citizens and economic operators in the EEA.
The EFTA states also recently signed a Comprehensive Economic Partnership Agreement (CEPA) with Indonesia, under which economic ties will be strengthened as well as trade and investment between the two sides will be promoted.