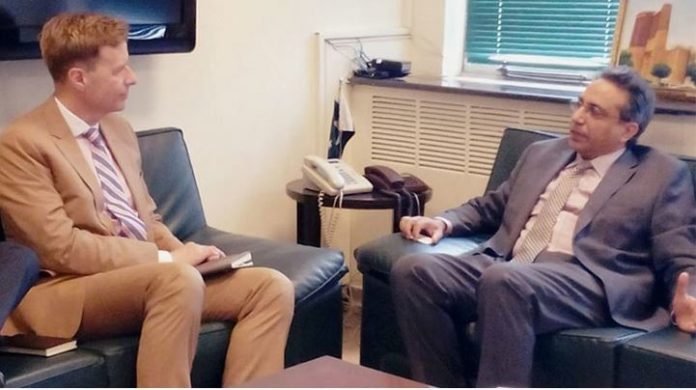 Special Assistant to Prime Minister on Petroleum Nadeem Babar has said that the government is preparing a new energy exploration and production policy.
Talking to Danish Ambassador Rolf Michael in Islamabad on Friday, he said the new policy, which contains seven major amendments, would be tabled before the cabinet by August this year for approval.
He said mega refineries would be installed with the cooperation of Saudi Arabia and the UAE, adding that the refineries would not only help the country meet its local demand and but would also facilitate Pakistan's exports to regional markets.
He said many foreign companies have shown interest in laying transmission pipelines like the Russian consortium, Chinese consortium and Pakistan's Sui companies.
The ambassador said many Danish manufacturers are interested to invest in Pakistan, particularly in wind turbines.
He appreciated the steps being taken by the government to augment Pakistan's oil and gas sector.