Karachi is still the largest city in Pakistan, but by some measures, the greater Lahore metropolitan area may now be almost equal in size, if not already somewhat larger. Yet for most of its history, Lahore's residents have shunned the notion of vertical expansion of their city's size, which is why it is difficult to find apartments in the city.
In recent years, however, there has been a move towards changing that, with several real estate developers investing in building up apartment blocks in the city. And indeed, some of them have gotten to become quite high end: it is now possible to buy a $1 million apartment in Lahore, at least insofar as listed prices on Zameen.com are concerned.
One set of developers who are trying to profit from this growing trend are the Nagina Group, a textile conglomerate that owns three publicly listed companies: Nagina Cotton Mills, Ellcot Spinning Mills, and Prosperity Weaving Mills. The group now intends to diversify into real estate.
"Nagina Group has been in the textile business in Pakistan for a long time – since 1967, in fact," explains Amin Ellahi, Sheikh, one of the directors of the group. "Our first spinning mill in Pakistan was set up in Kotri, Sindh and is still the bedrock of our business. Since then, we expanded into Punjab, setting up another spinning unit and also diversifying into the weaving sector in the late 1990s and early 2000s".
"A decade later – and with the younger generation of Nagina Group joining management – we pondered the age-old question: do we expand our existing textile footprint or diversify into a new venture? After some deliberation, it became increasingly clear to us that while latent demand existed, Lahore was lacking genuine high-end residential spaces. Sensing that this was a field that we could add value in, we decided to develop boutique luxury apartments in Gulberg."
The group's first foray into the space is a luxury apartment block in the heart of Gulberg, a neighbourhood that still defines Lahore's upper-middle-class chic.
However, the apartment real estate market in Lahore is not without its challenges, and Nagina – as well as the other investors operating in this market – have had to innovate in order to overcome them.
Lahore's aversion to apartments
The citizens of Lahore have a famed aversion to apartment living. This is often chalked up to a "Punjabi mindset", though considering the number of Punjabis who own apartments in Karachi, Dubai, and other parts of the world, this is perhaps mistaken. Nonetheless, there is truth in the fact that owning the land one lives on is something culturally important to people in Lahore, and one that apartment ownership does not appear to offer.
Sheikh, however, has a somewhat simpler explanation: the reason why Lahoris have not historically taken to vertical living is because – until now – they have not needed to.
"Some people argue that apartments as an idea are a tough sell in Lahore due to the "Punjabi mentality" and the need to own land. We feel differently. Lahoris have already started appreciating apartment life and it is a matter of if – not when – the larger market recognizes the value as well," he said, in an interview with Profit.

And now that the need has arisen, he believes they will adapt, just as the residents of Karachi did in an earlier era, even though the cities have otherwise different characteristics.
"Karachi and Lahore are totally different and very interesting markets. First of all, Karachi is a port city and port cities around the world have unique characteristics compared to interior cities. These cities naturally attract both commerce and travel. Karachi's population is over 16 million people – almost 50% larger than Lahore's. Most importantly, Karachi's avenues for expansion are geographically limited," he said.
"[Karachi's] DHA Phase 8 has reached the geographical limit of Karachi being surrounded by water on three sides. Without land to expand, Karachi's only option is to expand north or to develop vertically. In the north, Bahria Town is a prominent new development and DHA City is also coming up. But those are at significantly long distances from the center of Karachi. So I think, by necessity, Karachi had to accept the concept of vertical development faster than Lahore." he explained.
As for Lahore, it now appears to be encountering similar limitations to its horizontal expansion. "Lahore has a physical barrier as well: the northeastern border with India. Thus, the logical places for societies (DHA excluded) has been towards Raiwind and Multan Road in the south, but those developments are becoming extremely saturated and difficult to access. So, Lahore is slowly arriving at Karachi's cultural acceptance of apartment style living — it will just take a little longer."
Housing affordability and financing
The biggest problem for a real estate developer focused on residential real estate is the simple fact that housing is unaffordable relative to incomes.
According to Profit's analysis of data from the Pakistan Bureau of Statistics, the average household in Lahore makes Rs72,300 per month. Personal finance experts believe that an affordable house is four times the annual income of a household, which means that the average Lahori family can afford a home worth just under Rs3.5 million.
So how much house can a typical Lahori family afford?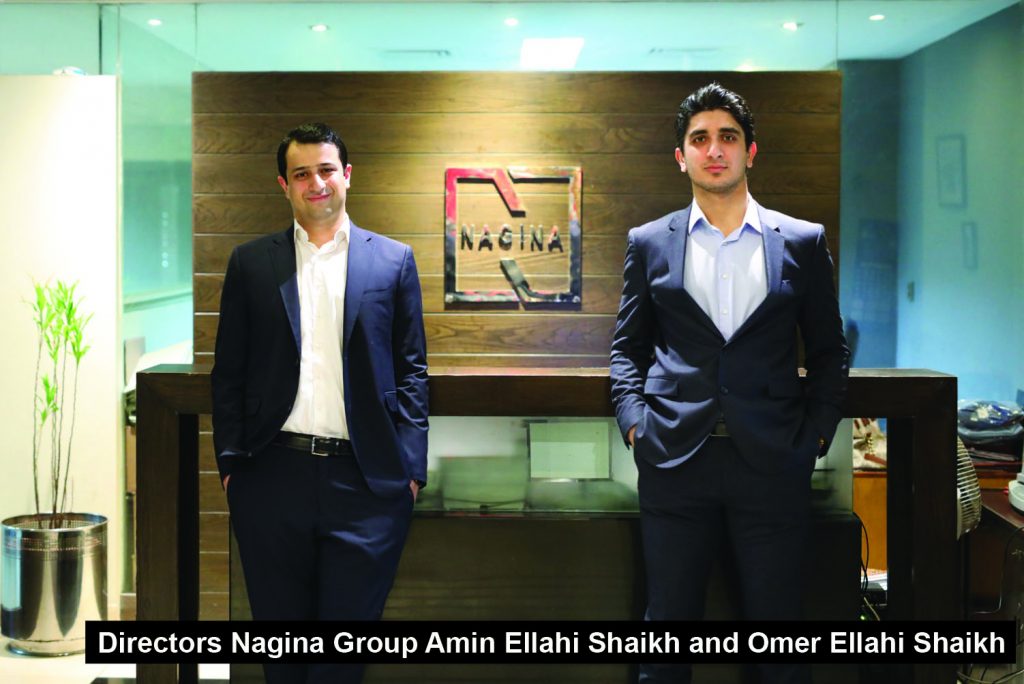 According to the real estate price index maintained by Zameen.com, as of April 2019, the average price of a house in Lahore is Rs10,401 per square foot. That implies that a small, 125-square-yard (or 5-marlas, as would be common parlance in Lahore), house would cost Rs11.7 million (or Rs1.1 crore, for those of you more comfortable with the vernacular terminology of large numbers). Of course, such a house is quite out of the price range we quoted above for the typical Lahori family.
Even the top 1% of Lahori households would struggle to buy a home in the city. According to Profit's analysis of data from the Pakistan Bureau of Statistics, the top 1% of households in Lahore had an income of Rs310,000 per month, which implies that they can afford a home worth Rs14.9 million. To be in the top 2% of households in Lahore, one needs to have an income of Rs247,600 per month, and those households can afford a home worth Rs11.9 million.
In other words, that typical 125-square-yard home in Lahore? Only 2% of Lahori families can afford one.
And that "four times your annual income" number assumes the availability of housing finance, which is far from guaranteed in Pakistan, which has among the worst rates of mortgage finance availability in the world, including among South Asian countries.
As of April 2019, Pakistan's entire mortgage market was worth a paltry Rs92.4 billion, according to data from the State Bank of Pakistan, and grew by an average annual rate of just 1.0% per year over the past 10 years. The total number of mortgage borrowers in Pakistan was 62,432, as of the end of December 2018, which is actually down by 8.9% over the previous year, and is significantly below the peak of over 150,000 mortgages reached in mid-2005.
"This is a large gap in this industry in Pakistan. Nowhere in the world are people expected to finance their housing needs completely independently," said Amin. "Financial institutions exist that assist them in bridging the gap. Banks here have a very low risk profile, and as a result the risk level that real estate customers are forced to accept is very high."
"They must give large down payments and pay installments on the hope that the developer is reliable and will complete the project on time and as promised. Sometimes it works out well for the real estate investor, but other times it does not. I hope this new government is able to provide better housing solutions for Pakistani's because we direly need it. A big part of that solution must focus on a better mortgage finance system."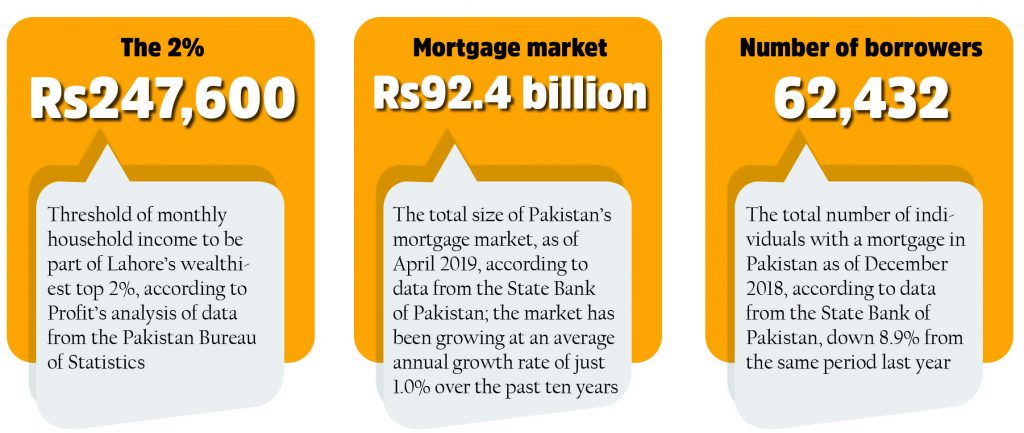 For their part, the Nagina Group believe that prices are likely to keep rising because costs have risen substantially over the past two years owing to the rapid depreciation of the rupee against the US dollar.
"We started this project about three years ago. Since then, the cost of inputs like cement, steel, sand, and crush have all been rising steadily," said Amin Ellahi. "And this makes sense. If coal is a significant input cost for cement, and coal has to be imported in US dollars, then the rupee prices of inputs will obviously rise as well if the  rupee depreciates. As this happens, the cost of manufacturing cement rises and the manufacturer will pass on this cost increase to the consumer. Going forward, it seems like the pressure on the rupee could continue. So, we feel that while raw land may not be significantly overvalued in rupee terms, developed real estate may be undervalued and definitely has a good chance of appreciating quite significantly in rupee terms."
And the lack of financing is an issue not just for buyers, but also for developers, who cannot borrow for the cost of construction, which results in a peculiar mode of financing called "market financing".
"To put it simply, if you have the money to build and complete the project yourself, it is equity financed. If you require advances and installments to complete construction, it is a market financed project," said Amin. "When prices rise and projects are well sold, the intrinsic risk of market financed projects slips under the radar. But if real estate prices drop and pace of installments slow down, construction work can stall and projects remain incomplete for long periods of time."
This, in turn, creates problems and a general lack of trust in Pakistan's real estate market by ordinary consumers who do not know if they can rely on the developer to keep their word in constructing and delivering projects on time.
"In Pakistan, sometimes developers focus on the marketing of a project more than its completion," said Amin. "In fact, some units are sold based on just a brochure and a promise."
Nagina tried to approach the matter differently. "In our case, we chose to take the burden of development risk away from our customer by not selling any apartments until the building structure was already complete and finishing was underway. We wanted the majority of the development approvals from the relevant authorities in hand and we wanted the apartments to be close to their final shape before opening sale. Just like the decision to make only three-beds, this lowers the IRR [internal rate of return] for the developer, but gives the customer a more straightforward product and a realistic timeline."
Nagina's target market
The apartments at 19Q (so-named because of the address of the building: 19Q Gulberg 2) have been priced at Rs55 million each. Given the fact that fewer than 2% of Lahore's population can afford their product, the Nagina Group have given considerable thought to the kind of clientele they are seeking to attract, focusing on families who will make their first development their primary residence rather than people who may purchase the property as a pied-a-terre.
"Our target customer is sophisticated, family oriented, financially stable, and aligned with the values of the building," said Amin. "A year before breaking ground, we sent out a detailed questionnaire to prospective customers to help understand their requirements carefully. Amongst many insightful responses, one thing became clear: while people were ready to accept the concept of apartment living, they felt apprehensive about neighbour risk. Who would they live next to? Would their neighboring apartment be the home of a family-oriented banker or would it be a weekend getaway for an out-of-towner?"
That, in turn, meant making decisions which would impact not just how fast the apartments would sell, but also the returns that the developers could expect on the project.
"Of course, all project developers will tell you that they interview and vet residents, but we decided to go a step further and designed the project in a way that this issue is minimized to begin with. We decided to remove one- and two-bedroom apartments from the configurations entirely," said Amin.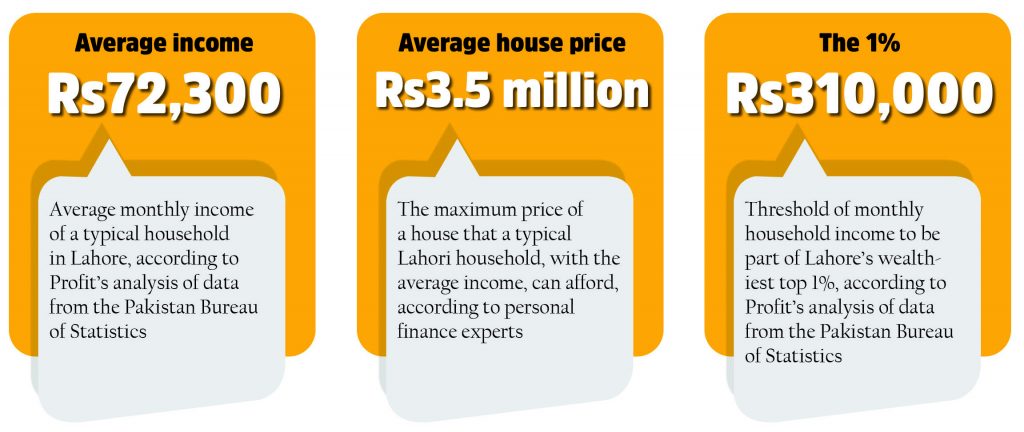 "This was a unique approach, because the one- and two-bedrooms are actually the easiest to sell and most profitable for developers. Their lower prices attract all sorts of buyers and help with early deposits. The three-bedroom apartments take longer to sell but the buyers of three bedrooms are more likely to be families and working professionals. So, we think that good planning and design can be just as important as spending money upfront when it comes to creating the right living space."
The benefits of density
Ultimately, however, what the Nagina Group is really betting on is that the benefits of density – both in the form of affordable housing in prime locations and the economies of scale that come with an apartment building – will be attractive to homeowners in Lahore.
"An increase in population density helps nearby ancillary businesses greatly," said Amin. "A family of 5 previously resided in this approximately 12,000 sqft. of covered area. We expect almost 100 residents to live on the same footprint of land but with over 90,000 sqft. of developed space. Even just a handful buildings such as these amplifies this concept greatly and nearby businesses benefit. The hair salons overflow with ladies, the restaurants gain a hustle and bustle, and the cinemas become packed."
And then there is the affordability.
"A similarly priced house can be a huge headache to first acquire the land for, then build a house on and lastly maintain. So, the first convenience comes in the ease of acquisition vs buying land and/or building your own house. Maintenance and the cost of that maintenance would be the second most important one," said Amin.
"A house requires multiple security guards to protect, a large number of staff to clean, and generators which require both fuel and maintenance. If you have a swimming pool, you need a separate person for that. If you have a small gym at home, that equipment needs routine maintenance as well.  Managing all this can be a nightmare, and the costs for a single household can snowball relatively quickly. In an apartment building, the management of all this is handled by a building management team."
"Moreover, the economies of scale are shared between the residents. Instead of 3-4 guards for every household, there could be 8-10 guards for 25 households. Lastly, the convenience of location cannot be beaten. Most offices, banks, and the best restaurants are still in Gulberg- the heart of Lahore. 19Q is situated in a secluded residential neighborhood, right off of M.M Alam Extension. The convenience of this location is just unbeatable."
Conflicting opinion on apartments
Attitudes among Lahore's homeowners certainly do appear to be changing, at least a little bit. Fatima Bukhari, a Lahore-based psychiatrist and homeowner, can see the value in apartments.
"Living in Lahore's Johar Town area security issues have become a nuisance. Our place has been targeted by robbers twice in the last few years. I feel apartments are much more secure in the sense that they are seldom targeted by robbers," she said.
There does appear to be a consensus that apartments are generally safer than houses. "Apartments are safer when it comes to robbery. People don't tend to rob apartments. Houses are more prone to theft," said Asad Ehsan, a UAE-based banker with family in Lahore.
However, both Fatima and Asad have a preference towards houses. Fatima explains: "In apartments there is a lack of privacy since most of them are built right next to each other which poses another kind of security concern if the neighbours are not like minded. Moreover, with apartments there is this prevailing concept that they lose their resale value after a period of around 20-30 years, once the building gets old, so in that sense they might be a risky investment."
Asad Ehsan feels much the same way. "In a house you have a lawn you can sit outside. There is more sunlight. In an apartment you cannot sit outside. In a house you don't need a lift. You enter your house and that is pretty much it. In apartments, especially in a city like Lahore, where electricity is a problem and you are living on the sixth floor, so that can be a problem, where you might have to climb the stairs."