If you happen to drive past the MM Alam Road in Lahore, you would notice a striking similarity among the business outlets situated on both sides of the road. Almost all of them are either restaurants and high-end cafes or clothing lines. A few hundred meters away on Gulberg's Main Boulevard, stands Mall One, again housing a few clothing outlets and number of high-end restaurants that have recently become the go to place for the residents of the city. 
On the other side of the boulevard, stands Funco, a trampoline park, that looks seemingly out of place among another cluster of shopping centers and eating outlets. The area the park covers is as large as what other medium-sized shopping centers are built on in the vicinity, begging the question that does building a trampoline park in the middle of food loving and shopping crazy Lahore makes good business sense? Profit sat down with Eeman bin Anwer, the man who runs and owns Funco, to find out.
"I worked in the field of banking in Washington DC for a period of six years, after which I moved to Dubai where I again took up an assignment with a Swiss bank. After working with the bank for two years, I decided to move back to Pakistan and venture on my own," says Eeman.
In the United States, Eeman had worked as a financial advisor and private banker at Merrill Lynch, one of the largest brokerage firms in the world. There, he advised high net-worth individuals on their personal investments. The Swiss bank he mentions is Banque Pasche, a Geneva-based private wealth management firm.
But switching from the financial sector to setting up a trampoline park is not move a lot of people make. However, according to Eeman he saw a gap in the market that compelled him into doing something in the kids and leisure sector.
"My kids were in Pakistan and I saw that there was not too much for them to do or visit. You usually have parents going to the mall and then just sitting around while the kids play in the play areas. With this concept, I wanted both the mom and dad to have an activity that they could actively do together with their kids."
However, Eeman says that Funco is not just an alternative for play areas but also an alternative to gyms. A study conducted by NASA in 1980 found that 'the external work output at equivalent levels of oxygen uptake were significantly greater while trampolining than running, the greatest difference being about 68%'. 
"We are introducing fitness classes as well. According to NASA 10 minutes of bouncing is equal to 30 minutes of workout. So you are having fun on the trampoline you get a quick fitness workout as well," he says.
Currently, one of Pakistan national gold medalist gymnasts uses the facility as a training ground while another athlete from a team sponsored by the Water and Power Development Authority (WAPDA) offers boxing trainings to visitors.
"Gymnastics is an Olympic sport. However, most gymnasts in Pakistan do not have a platform where they can practise and get trained. Over here, we have the only facility in Pakistan where professional gymnasts can come and train," he said.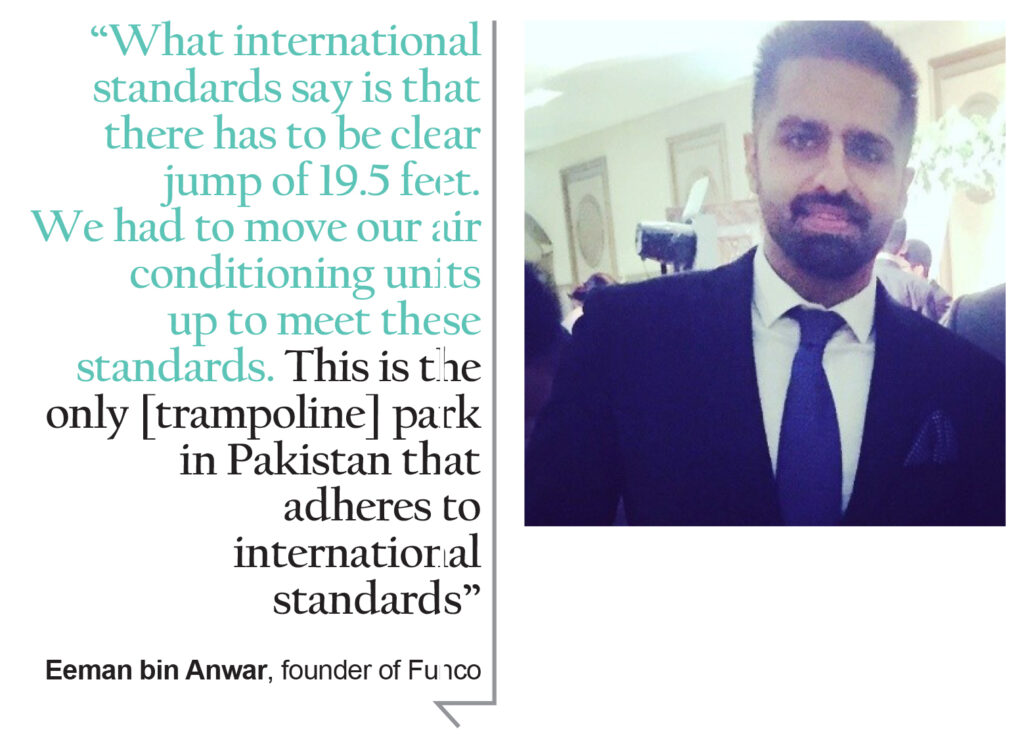 However, having placed his offering as an alternative to play areas and gyms, Eeman feels that he is in competition with neither of these. "We are neither competing with play areas or gyms. What we are offering is a blend of both, where families can come and do something together that is also physically beneficial," says Eeman. 
 Is jumping good for business?
Funco's biggest competitor in Lahore is Bounce, another trampoline park situated inside the Emporium Mall. But while Bounce is situated comparatively on the outskirts of the city, Funco's central location in Lahore has given it a competitive edge. 
"This is the center of the city. Maybe if Funco was in the outskirts of the city, we would probably not be getting the amount of customers we are getting. Why? Because generally women after 7pm to 8pm, are reluctant to take their kids to such far off places," says Eeman,
"People who used to go to Emporium Mall now come here instead. We get people from Bahria Town. Since this is the center of the city, people from the outskirts are more likely to come here compared to people from the center who are reluctant to travel to the outskirts at night. In this sense I think the location is key."
Currently Funco charges Rs750 for a 30 minutes visit, Rs1,000 for a 60 minutes visit, Rs800 for 45 minutes (including special socks for trampolines) and Rs1,500 for unlimited time per day (including socks and water bottles). Kids under 5 years of age are charged Rs550 for a 30-minute visit (including socks) and Rs750 for 60 minutes (including socks). A pair of socks individually costs Rs150. 
According to Eeman, the prices charged by Funco are almost 60 per cent less than the international prices. "Kids with a college ID can get a 50% discount during weekdays (from Monday to Thursday) and access the facility for around Rs375 for a 30 minutes slot," says Eeman. 
However, generally when it comes to domestic competition, Funco prices are on the higher end of the spectrum. At Bounce, a 45 minutes visit costs Rs400 (including socks), which is half of what Funco charges for a similar time span.
Eeman justifies the higher price point on the basis of quality and adherence to international standards. "The whole park has been built in the United Kingdom. We had a whole team fly in from there who made the whole park right from scratch," he says.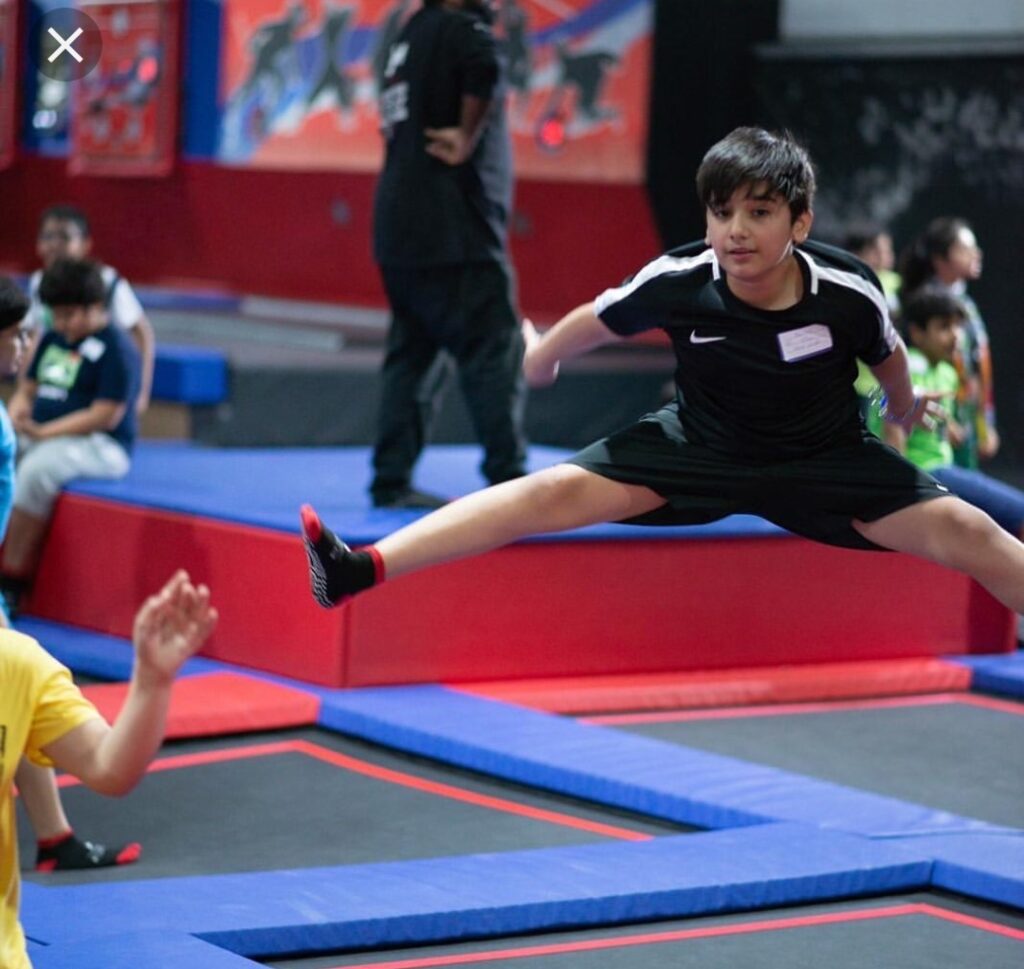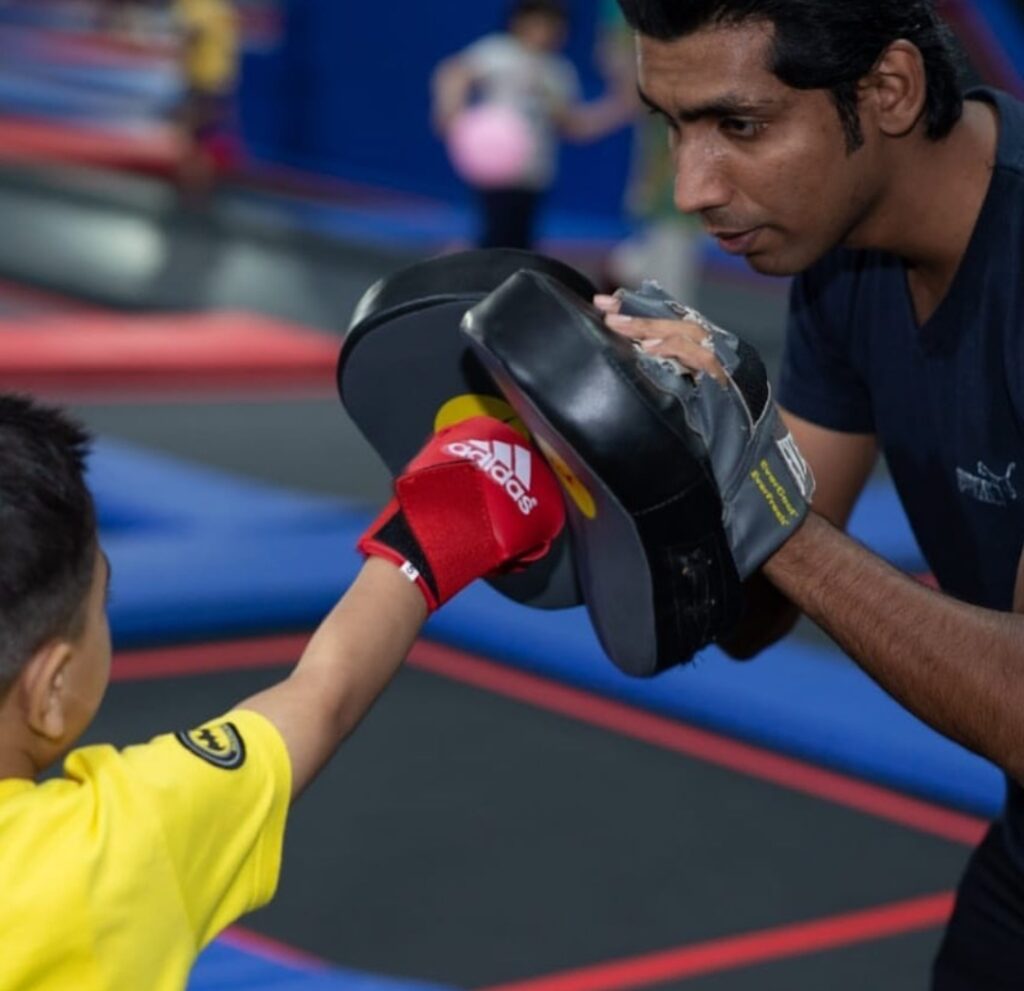 "What international standards say is that there has to be clear jump of 19.5 feet. We had to move our air conditioning units up to meet these standards. This is the only [trampoline] park in Pakistan that adheres to international standards."
Unlike most other businesses in the vicinity, the park never had an official launch event. But despite that and the higher prices it charges, that the facility has done well from a business perspective over the last four months of operations since its beginning, says Eeman while refusing to give any estimates related to foot traffic, revenues or profitability.
However, according to estimates reported in the print media, on average almost 500 people visit the facility on the weekends.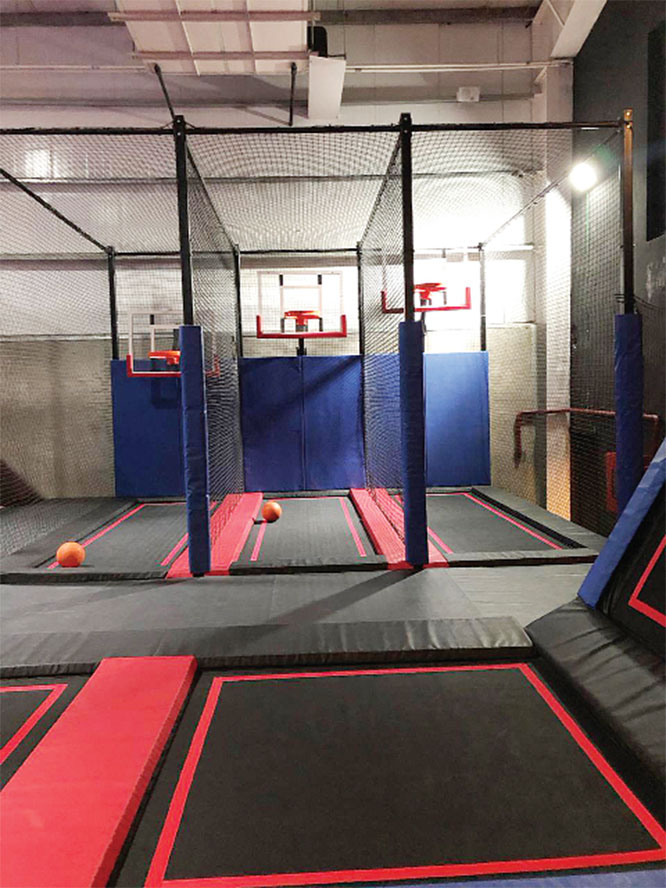 "We technically have not had a launch. Why? Because I want to slowly take this on. My team has to be ready. At the end of the day it is a physical sport and people get hurt. How do we take care of that?," says Eeman.  
"We don't want that we launch and have a rush of people coming into the facility. Even though we can take in a 150 people at one time, we put a cap at 85 to make the place safer."
 Something for everyone
What sets Funco's business model apart from other businesses is that it focuses on catering to a large demographic segment. "Our target market is age 2 and above. A large part of our customer base are the youth that are in the 12 to 18 age bracket. Then there is school and college crowd that comes in. We have a separate space for toddlers where they can come and play on weekends. We even have elderly women who come in," says Eeman. 
Currently Funco has a number of schools on board that bring in students to its facility on field trips. "We have got the Lahore American School, Lahore Grammar School, Beaconhouse School System, SICAS and city school on board," says Eeman.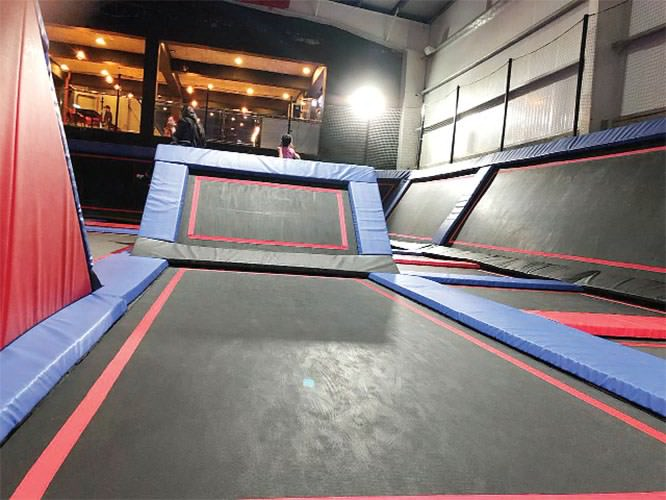 In December 2018, the Supreme Court (SC) of Pakistan ordered a 20% decrease in the fees of school that charge in excess of Rs5,000, hitting hard on the revenues of most private upscale schools. However, sources alleged that while getting schools on board might be an easier way for Funco to get customers, it might also have opened a channel for schools to make additional money. 
Eeman confirms that he has heard similar reports, but maintains that he tries to give the best price to schools. "We try to offer the best package from our side and we do not take a dime over that. After that what the schools does is their own inside arrangement with the parents. If the schools charge something over the price we give then I cannot comment on that. I have heard that it is happening. But I haven't gotten confirmation regarding it," he says.  
On the other hand, with a 30% discount aimed at corporates Eeman feels that companies and small start-ups can offer a separate revenue stream to Funco. "So what happens in other countries is that startups and companies like having days out for team building exercises. Funco provides them a platform where they can come and have food, play sports and do activities together," he says.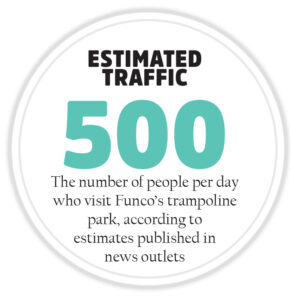 In the future Eeman plans to expand Funco throughout Pakistan and offer consultancy services to entrepreneurs who want to build similar parks. "We are open to consulting other parties and opening parks with them. If someone comes to us and tells us that they dont want a park this big, we are happy to help them as well and design their park. So it is an open business model in this sense as well."